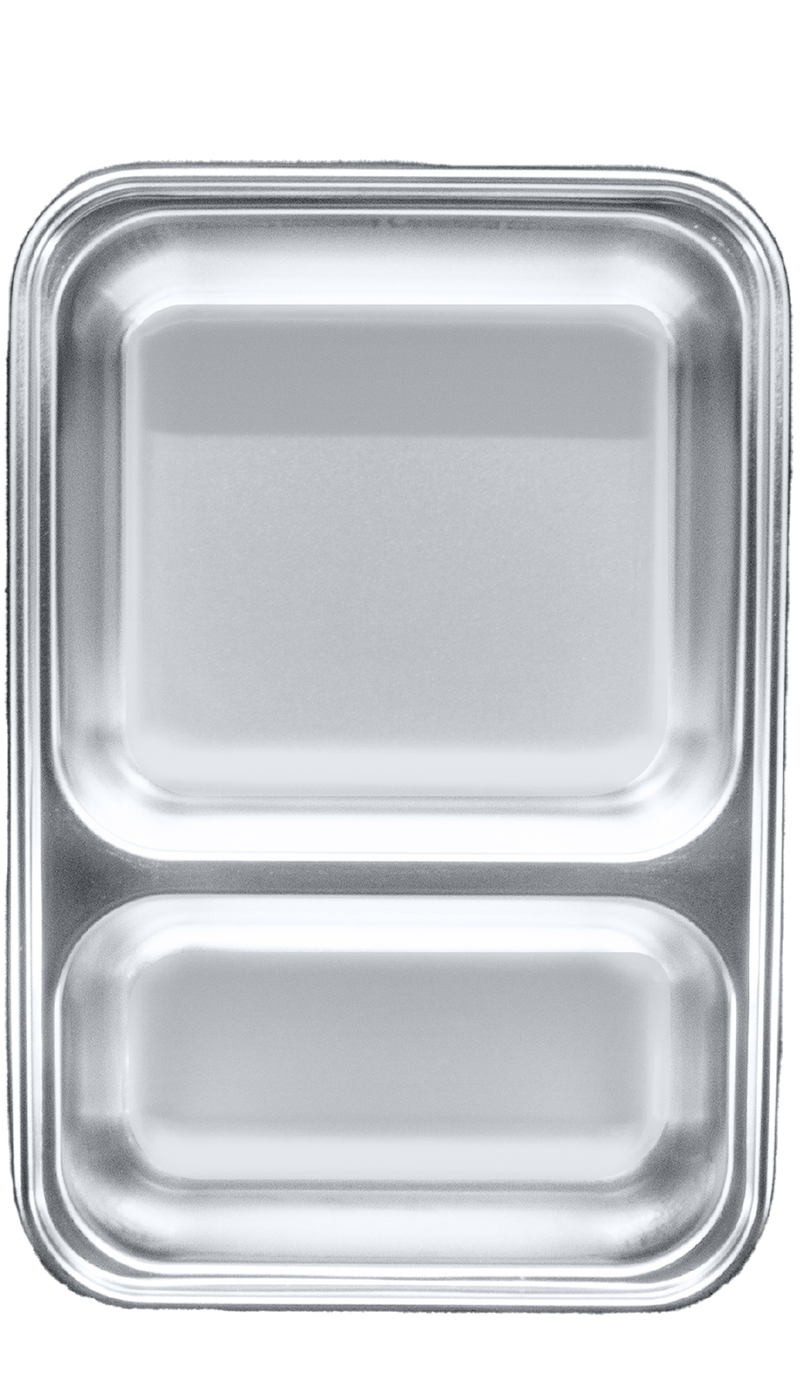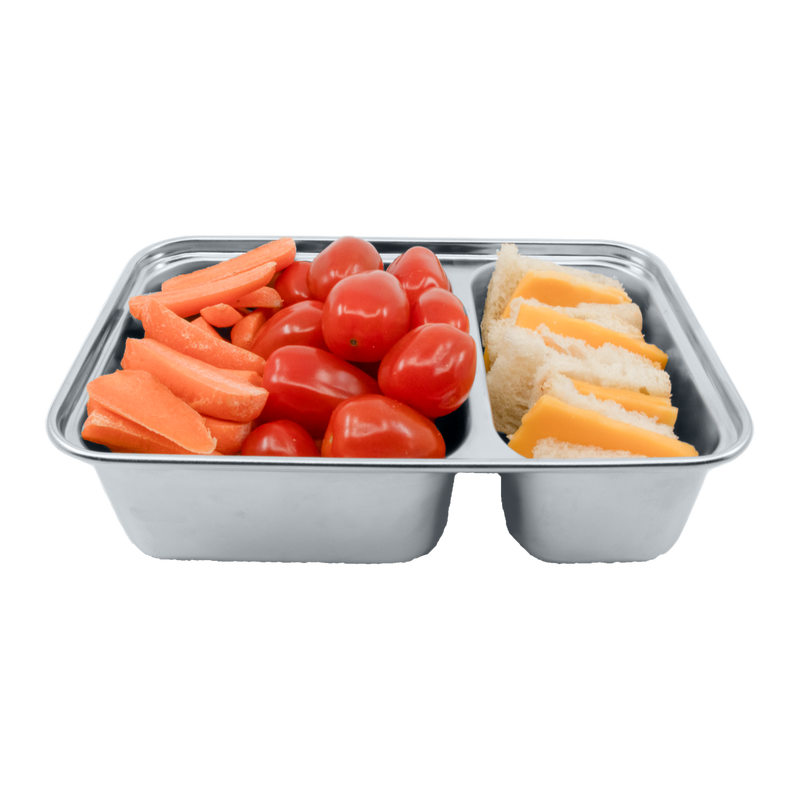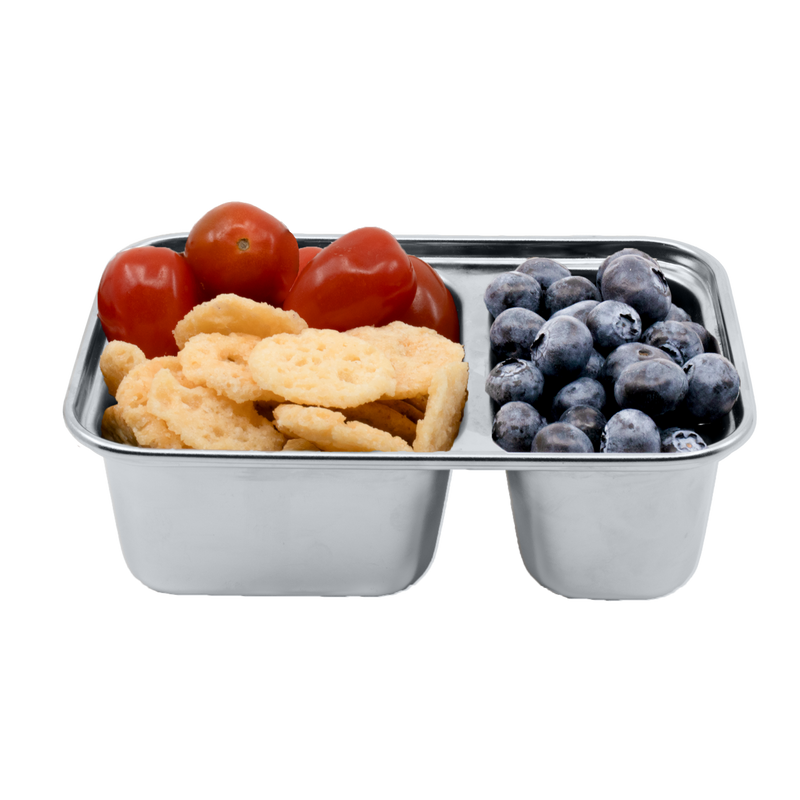 Lunch Without Plastic
100% stainless steel!
add to cart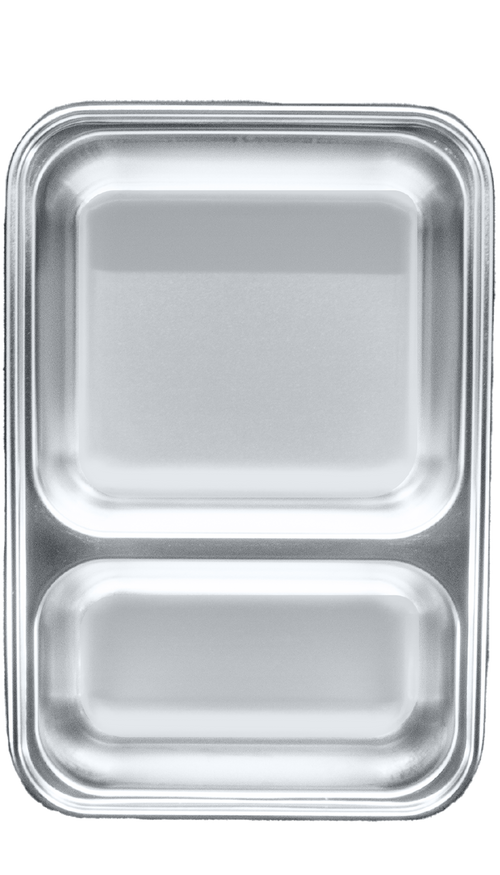 dishwasher & oven safe

silicone band for extra security

crafted from 100% food safe stainless steel
The pura lunch designed for the whole family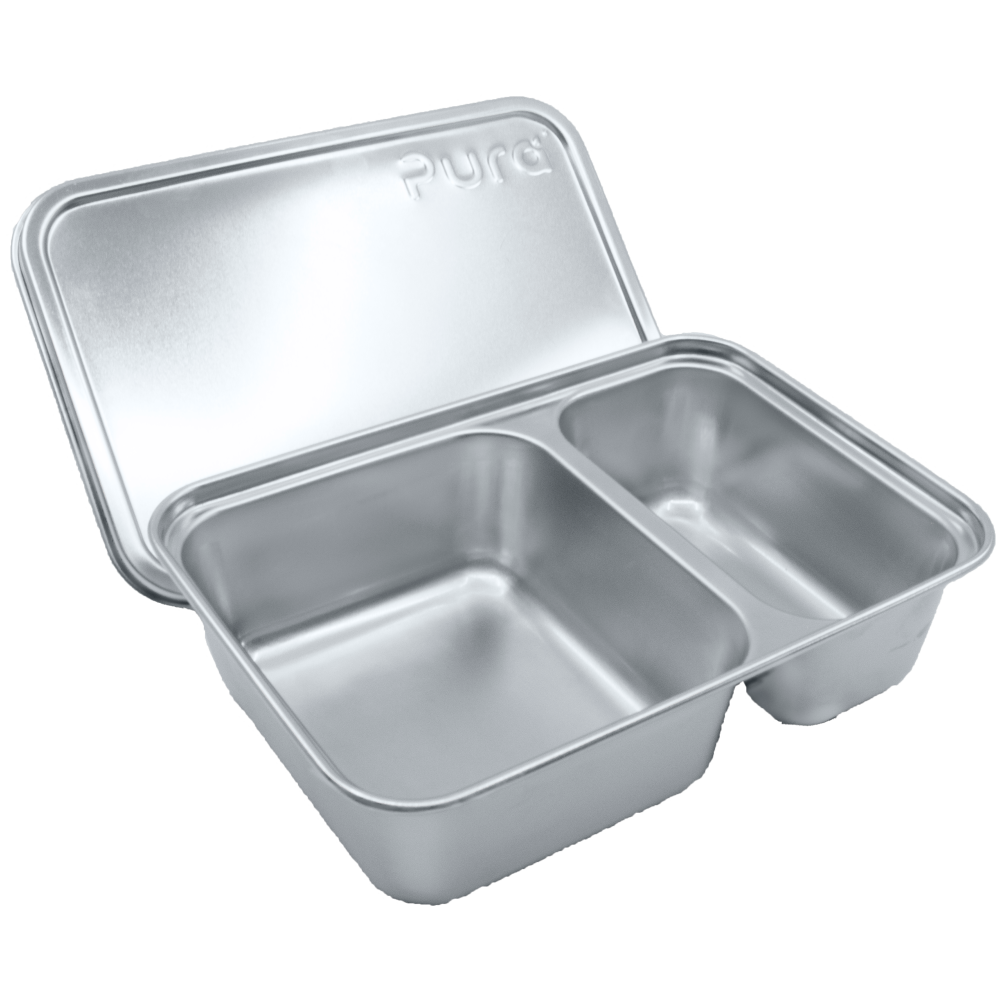 strong sealing lid to lock in freshness

large molded pockets for food safe storage

odor resistant & easy cleaning
back to top
Product Info
Features
Help Pura make a difference and score some fantastic stainless steel food containers!
We have been working hard over the past two years to develop food containers that meet and exceed the needs of parents everywhere. The design and size offerings ensure there are endless possibilities for your little one's meal choices! Whether they love grazing on some refreshing strawberries and a tasty sandwich or have fluctuating taste buds, we understand that what's packed inside our kids' lunch may change each week! These containers are uniquely designed to keep up with those changes and don't require you to buy a special-sized lunch bag. (We suspect you'll want a couple for yourself if you bring lunch to the office!)
As parents, we understand the importance of the safety of our little ones. This is why we have designed each food container to be entirely plastic-free, toxin-free, and even weld-free!
Help eliminate the single-use plastic baggies and plastic food containers typically found in school lunches, which harm our environment and the health of our children. Pura's mission is and always will be to create safe, environmentally friendly, and useful items for you and your family that will help spark lasting change. But we need your help! By ordering now, you help ensure this new collection will be available for years to come.
Shipping in 5-8 weeks*.
Bonus: ordering now will qualify you for discounted pricing on all Pura Lunch introductions this year!
*The delivery date may be sooner than listed. We will update the delivery date at the end of the campaign. Customers who order will receive email updates and a shipping confirmation. 
Any products ordered with Pura Lunch will also ship in 5-8 weeks.  Place a separate order if you need other Pura products sooner :)

Specs
Small
| | |
| --- | --- |
| Dimensions | 6.65 in x 4.48 in x 2.24 in |
| Capacity | 1 1/3 Cups & 3/4 Cups |
Large
| | |
| --- | --- |
| Dimensions | 7.87 in x 5.31 in x 2.24 in |
| Capacity | 2 1/8 Cups & 1 1/4 Cups |
What We Love
Offering a multitude of options and flexibility, choose from two containers, each with two compartments! Does your child like a lot of fruit and a little cheese or a big sandwich and a few veggies? We understand that what our kids eat for lunch may stay the same for years or may change each week. These containers can keep up with those changes and don't require you to buy a special size lunch bag. Great size options and tons of flexibility is the name of the game!
❤ What our customers love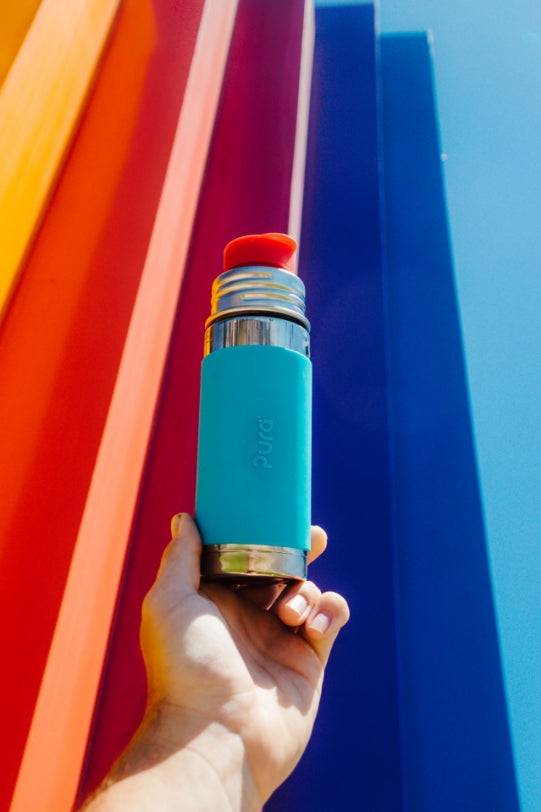 Learn more about us
We're dedicated to transparency and enabling consumers. Our Learn section is full of resources to help you make informed and purposeful decisions.
learn more