10 Movies to Watch with Your Child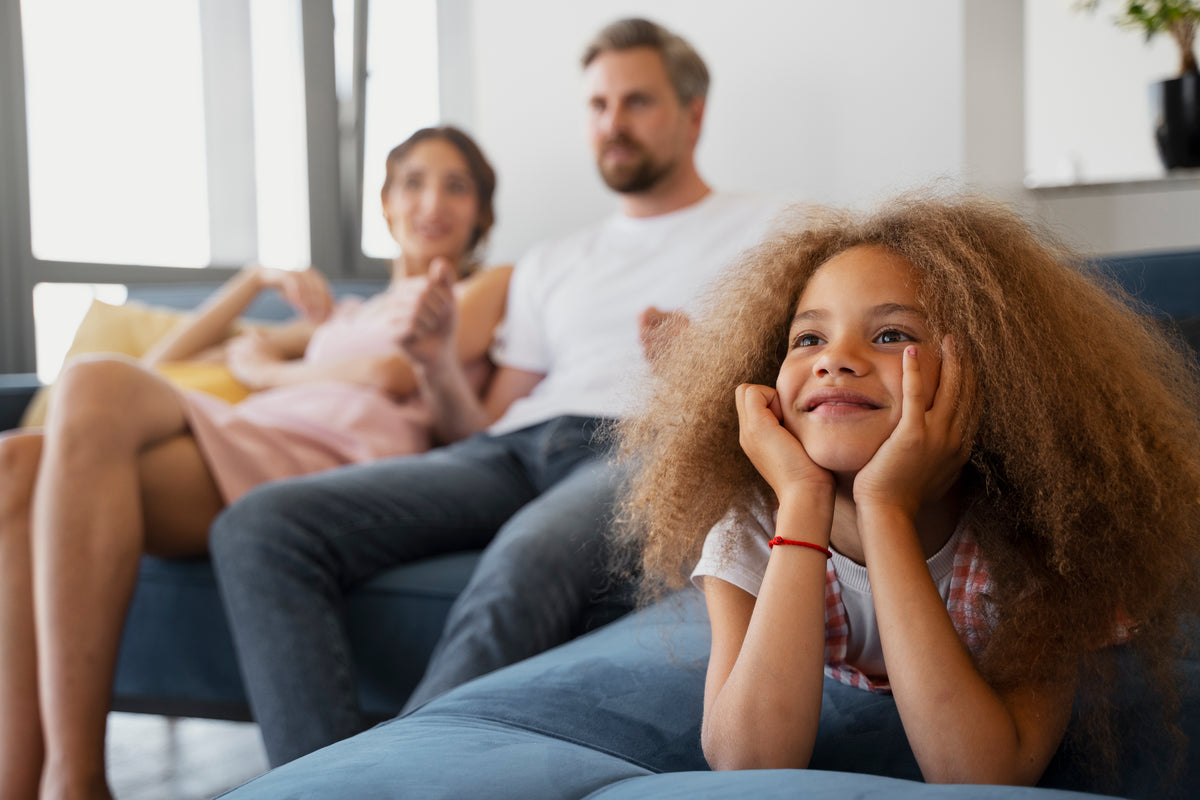 You may have read advice telling you to keep media away from your children, and this can definitely hold true at younger ages. However, there are plenty of benefits for children to watch movies at the right age, as long as screen time is balanced with other play and interactive activities! Most of the films in this list are recommended for children aged 6+. However, every child is different. If you have any reservations as to whether or not a film is right for your child, we recommend pre-screening the movie or watching it together. Snuggling up to watch a movie together has many additional benefits! Hopefully this list will spark some ideas for your next movie night with films that everyone can enjoy!

The Lion King
This 1994 classic portrays positive messages centered around family and love. While there are certainly some sad scenes, these pave the way for conversation about facing challenges and forming strong relationships.
Mulan
Although this movie gives a Disneyfied perspective of Chinese culture, there are powerful messages about honesty, hard-work and challenging gender stereotypes. There are also plenty of references and jokes to keep the movie entertaining for adults.
WALL-E
If you are looking to show your little one the importance of sustainability, this film portrays a harsh reality that our planet could face as well as the fact that we can make a difference through our choices, such as to use safe, repurpose-able products.
Finding Nemo
This is a movie you will want to watch carefully with your child as it jumps straight into some darker scenes. You and your little one can use this film to learn about trust as well as to discuss healthy ways to deal with loss or separation. 
Inside Out
As your child matures, it is important to discuss the big feelings they may be having.  This movie can spark discussions on big feelings and watching it with your child may instigate healthy conversations about how our emotions are a part of who we are.
Up
Your little one might already be taking on their own adventures, but this movie can provide them with a reminder to keep following their dreams, especially with people that they love!
Happy Feet
This film sends positive messages about appreciating others (and oneself) for their individual gifts. It also provides an animated perspective into how waste and pollution can impact wildlife.
Ice Age
As your child reaches preschool age, they will have more social experiences and meet new people. This film demonstrates the importance of community and has multiple sequels that the whole family can enjoy.
The Incredibles
We all know that parents are superheroes, and this superhero film is great for the whole family! This movie reminds your child to appreciate their special gifts as well as the unique talents of others.
A Beautiful Planet
There is no better way to inspire an interest in protecting Earth than by showing your little one the beauties our planet has to offer. This film may be better suited for children over 8 as it raises real issues currently facing humanity. You may find it helpful to be with your child as they are first exposed to these troubling realities.