Why Pura?
The only plastic-free bottle line on the market
There is no place for any plastic in a child's mouth so we have created the first and only line of 100% plastic-free juvenile bottles.  Our bottles are crafted exclusively from food service grade stainless steel and medical grade silicone because NOTHING IS MORE IMPORTANT THAN SAFETY.  And, because we are the only plastic-free bottles we are also the only bottle to achieve the Made Safe® Certified rating.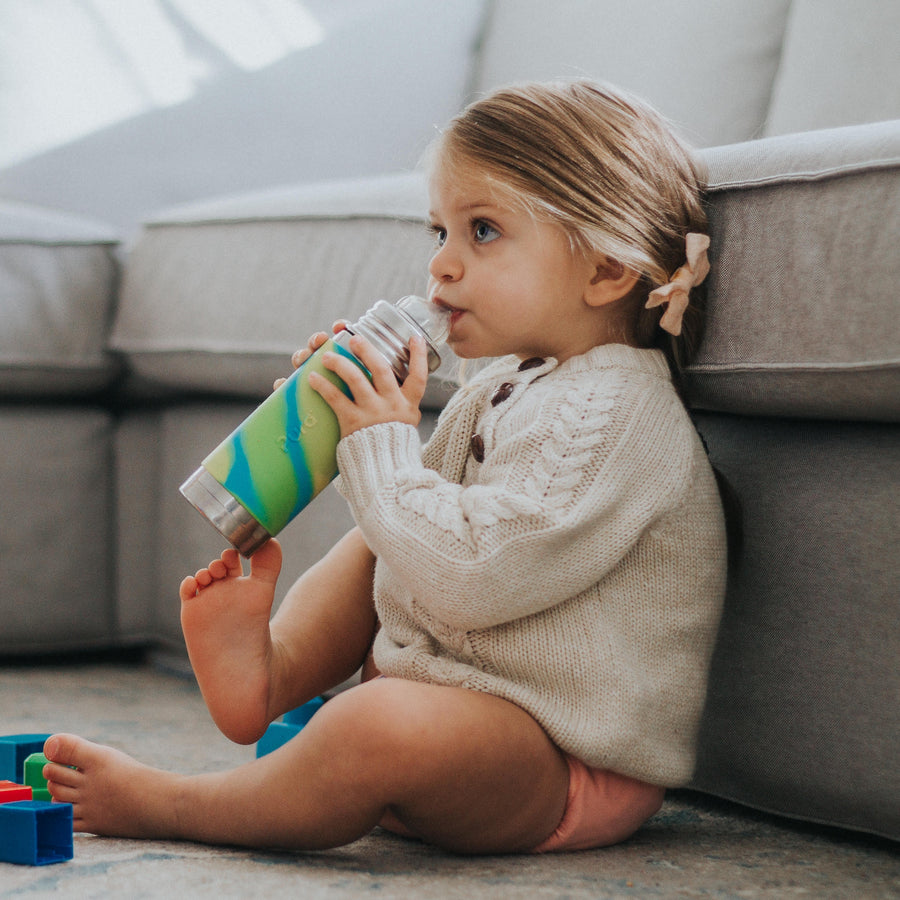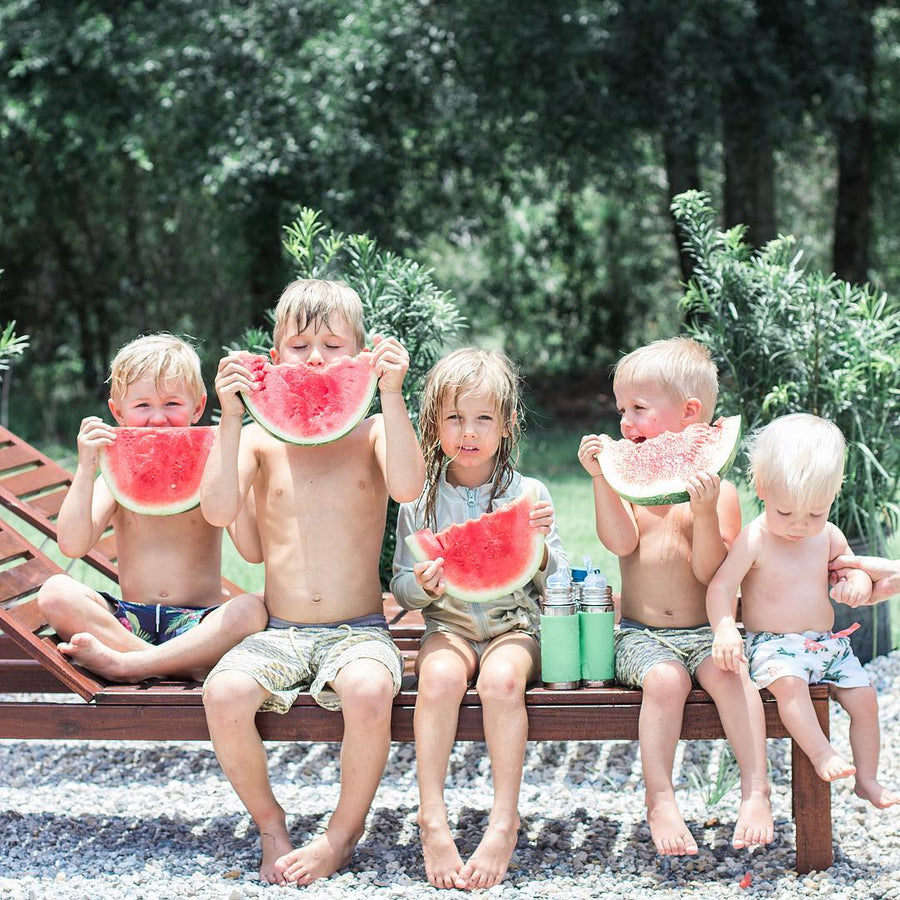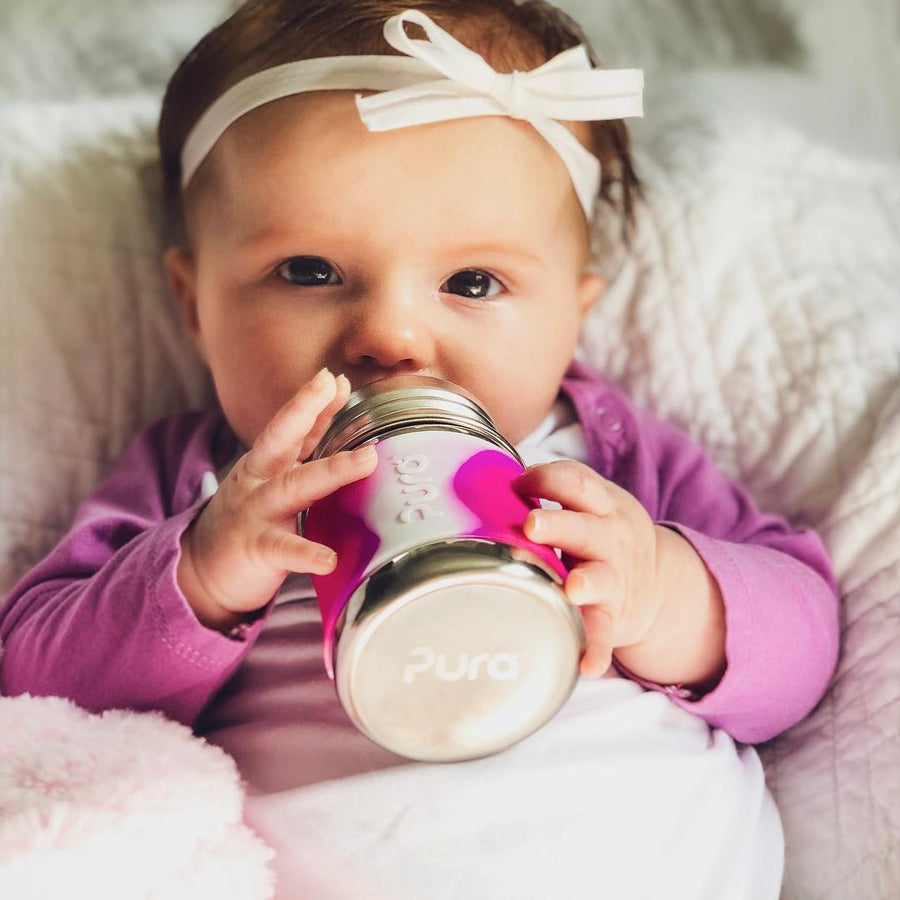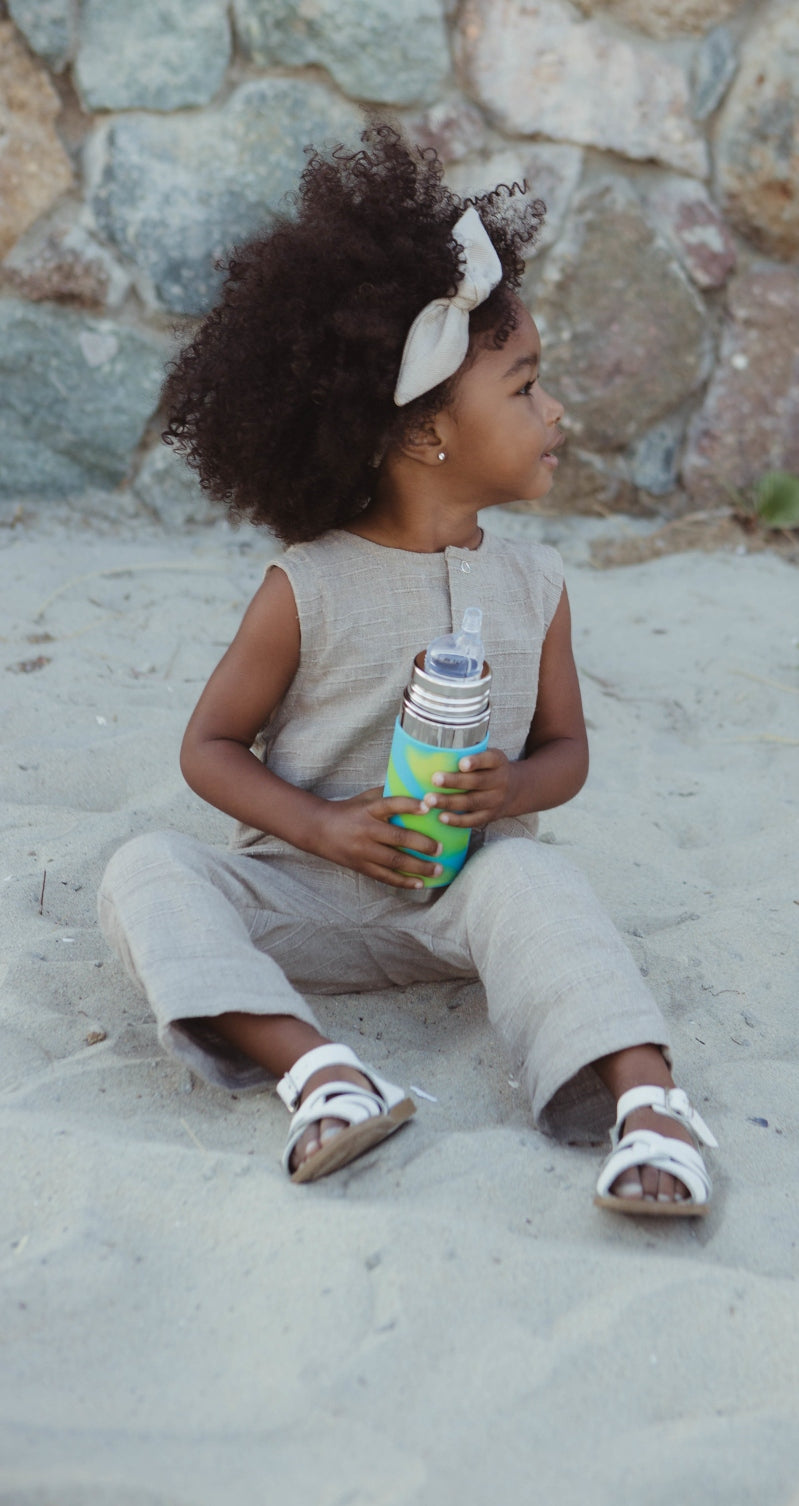 Save the planet one child at a time
Repurpose-able products are a great way to help SAVE OUR PLANET.  Our One Life… One Bottle™ system allows parents to simply change the silicone top when their child is ready for the next stage.  So that set of infant bottles can be transformed into sippy bottles, straw bottles, sport bottles and even bottles for storage so you can save money while helping the planet.
We make it simple
The same bottle and lid system that helps rid our oceans of waste, also makes our bottles super easy to use. Grab ANY Pura bottle pair it with ANY stainless collar, ANY silicone top and an interchangeable silicone sleeve and build your bottle for the activities of the day! And, of course food service grade stainless steel will never crack or chip, is easy to clean, and is lightweight.
pura. simple.
The little things matter!
Pura was created to focus on the big problems of safety, durability, ease of use, and eco-progressive consumption.  But THE LITTLE THINGS are one reason our customers keep coming back.  Some of our innovations include:
soft tops so no more fat lips or chipped teeth

integrated valves to prevent leaks

sip guards to eliminate spills

silicone nipple/spout travel covers that stay on even when jostled in your bag

Dishwasher and boil sterilize safe silicone tops PuraTherma triple insulation options
how we are different
Our Values
BPA-Free is a marketing scam
Use alternatives to plastic
Nothing is too good for our customers
We listen to our customers
We build products that last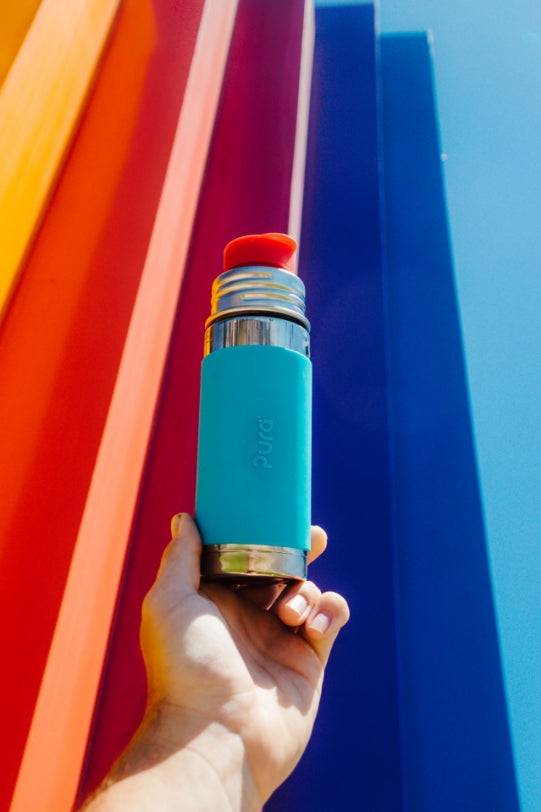 Learn more about us
We're dedicated to transparency and enabling consumers. Our Learn section is full of resources to help you make informed and purposeful decisions.
learn more