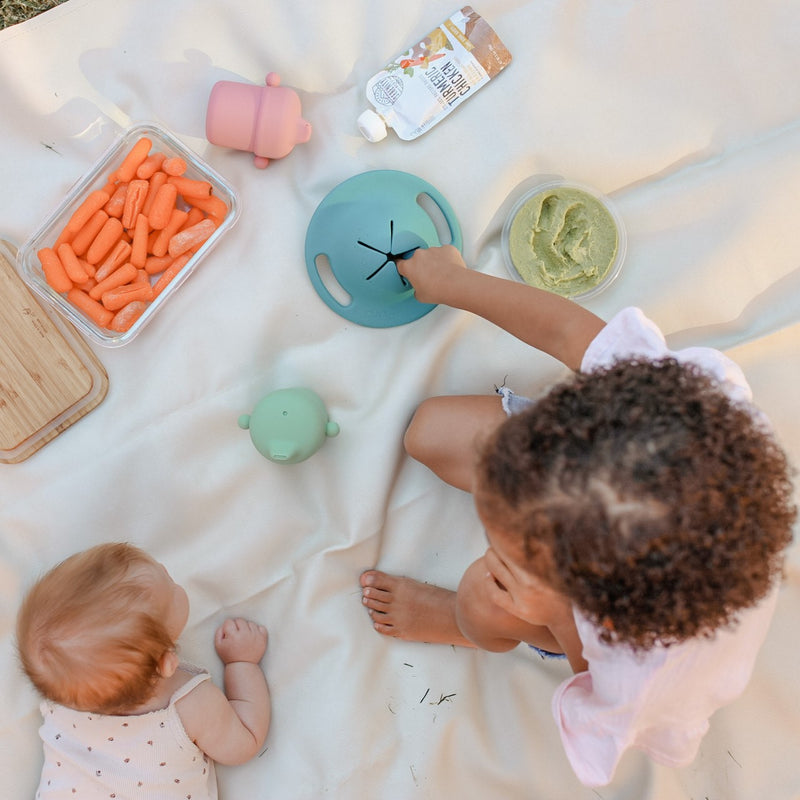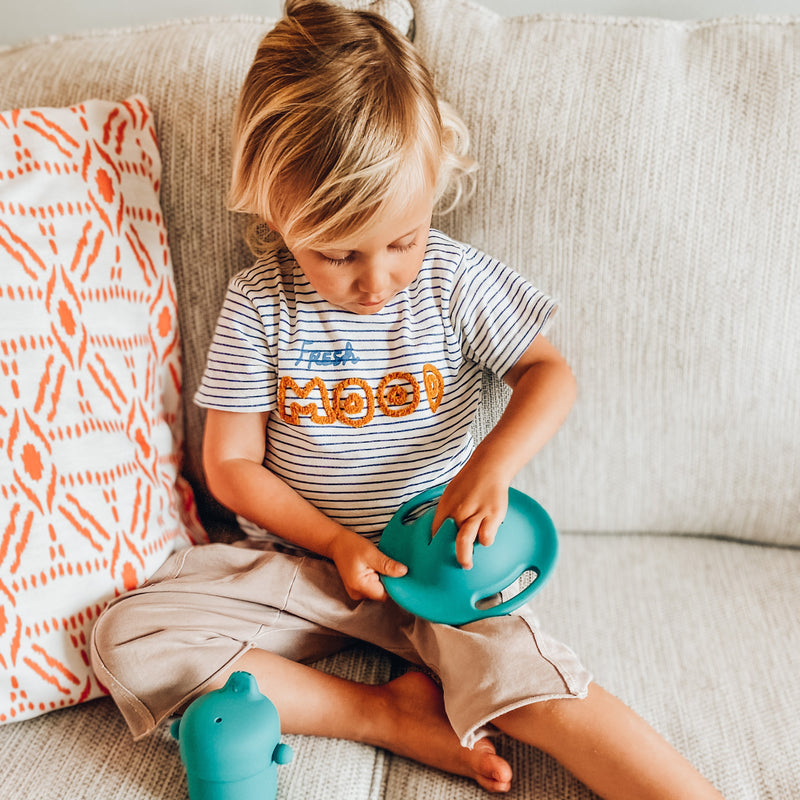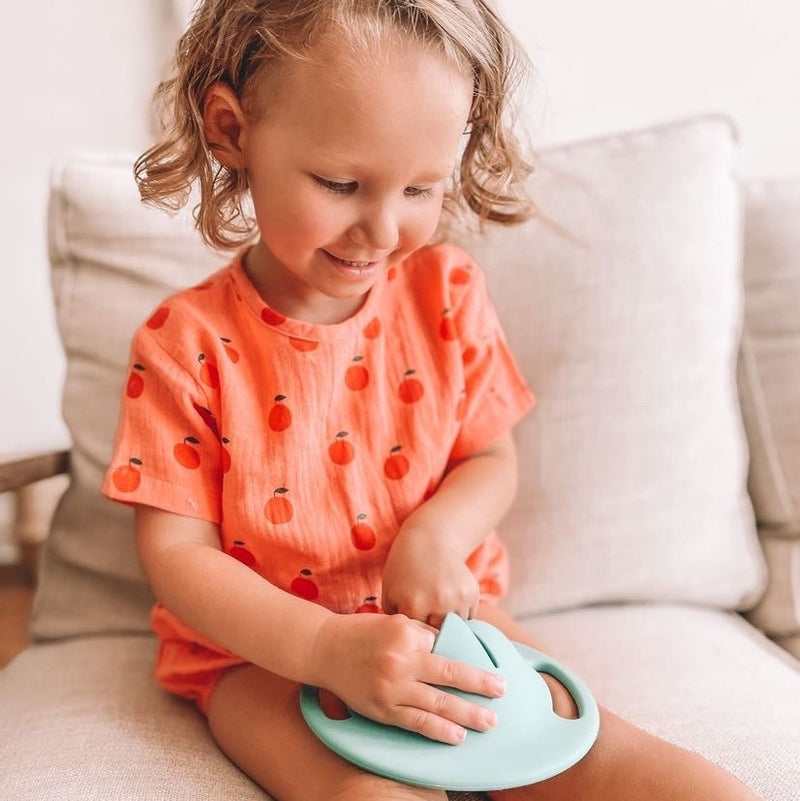 The snack saucer 100% Platinum Medical Grade Silicone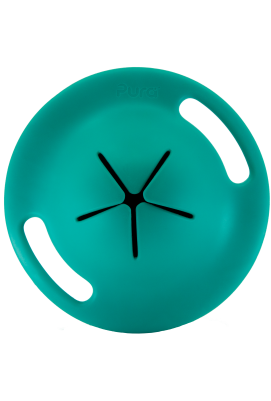 Opening is perfect for little hands

Prevents spills

Integrated handles
back to top
Product Info
Features
Fun!
Snack time is out of this world when the flying saucer lands!
Zero Plastic… Zero Yuck™
Crafted from safe, 100% medical-grade platinum silicone
Made Safe® Certified
The only silicone cup line on the market to achieve
MadeSafe® Certified status

Simple

Created with firm, lightweight silicone that is dishwasher safe and shatter-proof! 

Safe

No risk of leaching toxins because our products are 100% plastic-free, microplastic-free, BPA-free, BPS-free, PP-free, Polypropylene-free, and phthalate-free!

More Ideas…

Get a second Snack Saucer to fly around the bathtub or for storing pacifiers!

*Not for use with liquids or warm foods
Specs
| | |
| --- | --- |
| Weight | 146 g |
| Dimensions | 7 cm x 7 cm x 10.5 cm |
What We Love
Tired of boring plastic-snack containers? We were we, so we put our heads together and created a fun and safe container that will take your little ones to the moon... and back! Crafted from 100% medical grade platinum silicone and MadeSafe Certified so you can be sure there are no micro-plastics or any other plastic-based chemicals outgassing into your child's snacks. This "functional toy" keeps your home tidy and promotes fun, imaginative play. Kids love to carry around their own snacks using the rounded handles.
Know Better… Do Better™
❤ What our customers love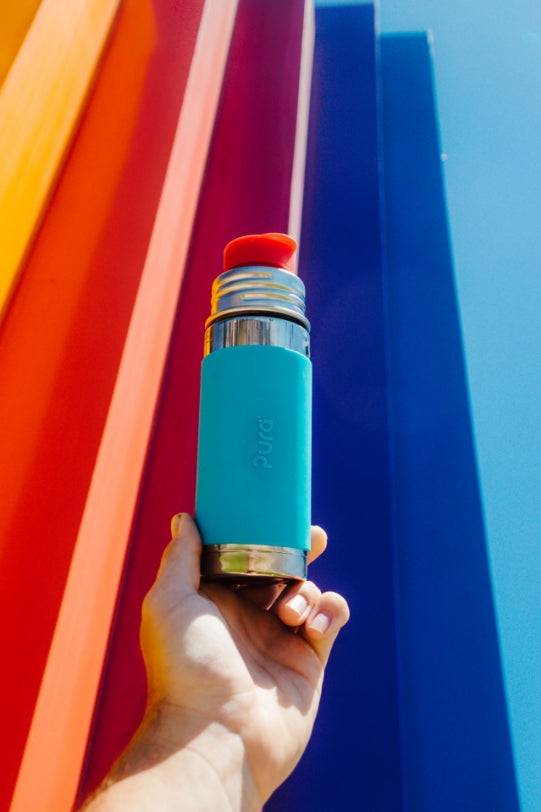 Learn more about us
We're dedicated to transparency and enabling consumers. Our Learn section is full of resources to help you make informed and purposeful decisions.
learn more