5 Delicious Ways to Cook with Chickpeas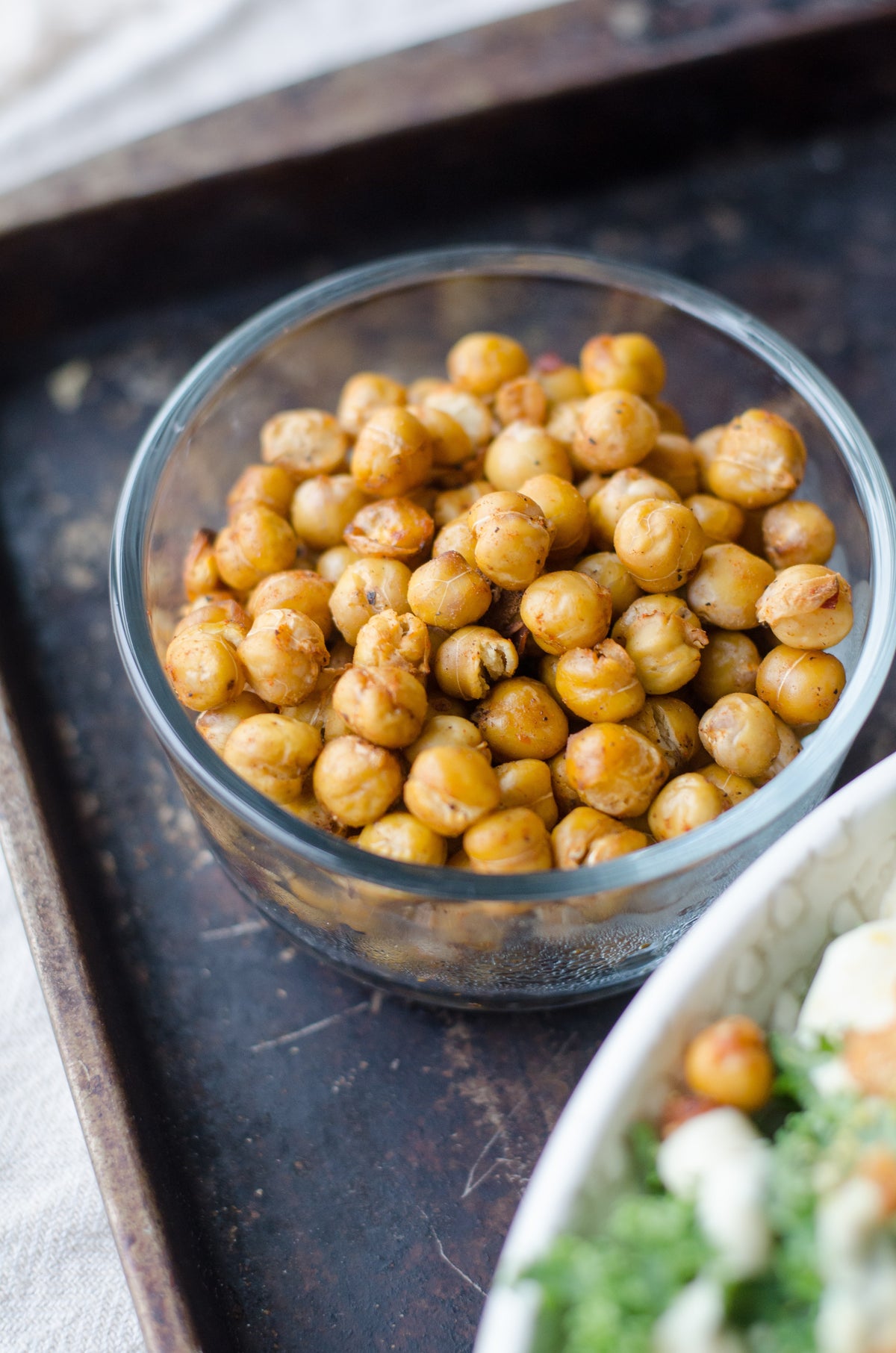 As a rich source of vitamins, minerals and fiber, chickpeas (or garbanzo beans) offer a variety of health benefits. These includes improving digestion, weight management, and reducing the risk of several diseases. Plus, they're yummy... and kid-approved!
If you're curious about starting a more vegan or grain-free diet, these recipes will help you get started. Let us know what you think in the comments!
Roasted chickpeas make a great protein-packed vegan snack for after school or before soccer practice! Enjoy these babies on their own, or add them to your favorite dishes for crispy texture. They're great alternatives to croutons!
These super soft, buttery salted chocolate chip blondies are made with a few surprise ingredients. So simple, so irresistibly good and also protein-packed, vegan and gluten free! Even the pickiest little ones will gobble them up.
This simple and easy Chopped Greek Chickpea Salad is perfect for the summer months! It takes less than 20 minutes to throw together and is packed with Mediterranean flavors, chickpeas, tomatoes, bell pepper, feta, cucumber, olives and a light lemon dressing. YUM!
The whole family will love this healthy and colorful salad!
These cinnamon toast crunch roasted chickpeas taste just like the cereal. Made with maple syrup, coconut oil and cinnamon, they're a much healthier way to snack and your kiddos will keep grabbing for more!
Who doesn't crave some gooey delicious grain-free chocolate peanut butter cookies? That's a mouthful! Chickpeas are the new secret ingredient to the best and moistest chocolate chip cookies ever... you won't even feel guilty for grabbing for a second, or third!