5 Fun At-Home Date Night Ideas!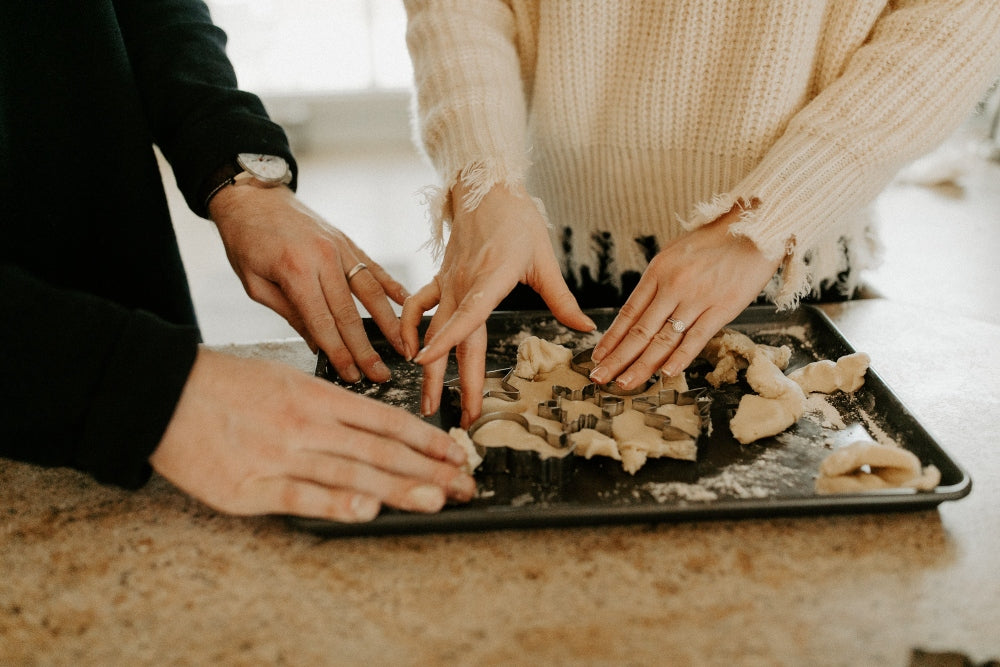 Just because a majority of us are limited to the confined spaces of our homes, it doesn't mean we can't make the most of the current situation! Have you and your loved one been longing for a date night?? Due to COVID-19, it may be difficult to justify a night out on the town; but you can turn that night out into a fun and romantic night in! Take advantage of these 5 creative ideas for a super cozy date night in…
1. Game Night
A game night is never a bad idea! It's always an easy and amusing way to reconnect with your spouse or partner. Bring out your favorite board game and pour a couple of glasses of wine to start the night. Switch things up and turn this into a double date by video calling another couple! You'd be surprised at how many traditional classic games can be played virtually with others in the comfort of your own home.
Here are some of our favorites:
Monopoly/ Monopoly Deal
Codenames
Jenga
Scrabble
Ticket to Ride
Trivial Pursuit
Settlers of Catan
2. Dance Party
Prepare a perfect playlist and start BOOGYING! Just because your local night club is closed doesn't mean you can't bring the party home. Once the kids go to bed, lightly turn on your perfect playlist and dance the night away with your loved one.
*If you have Spotify, there are pre-made playlists at your disposal for any kind of dance party you're in the mood for… that is, if you decide not to create your own!
3. Cook Off!
Instead of cooking the same dinner as always, try challenging each other to a cook off. A little competition can never hurt and can actually be very exciting! The possibilities are endless as to how you can impress each other. Don't forget that you each will be judging each other's entrées at the end. ;)
4. Beer/ Wine Flight
Whether it's beer, wine, or anything in between, creating your own at-home tasting flight is so fun! Add some cheese and charcuterie on a lovely platter and your date night is set. You can even get creative and ditch the drinks! Perhaps a flight of your favorite chocolates or cheeses sounds more appealing.
5. Set Up a Talent Show

Keep up the friendly competition with your partner with a fun talent show! Do you have any secret tricks that your partner may not know of? Then now is the time to show them off. You can also decide on a theme and perform short skits to present to each other… Set up a DIY stage, platters with snacks, pour some drinks and we promise you'll have a night full of laughs and memories. Go all out!