Your New Favorite Sleeves are Here!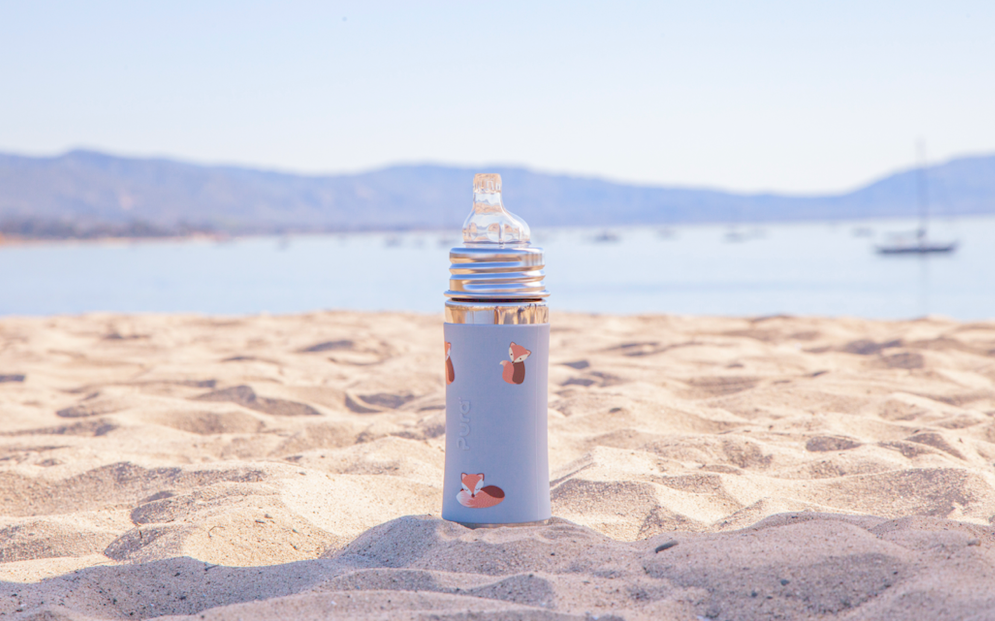 Your New Favorite Sleeves are Here!
School might be starting soon, but the fun doesn't have to end! Start school with your best foot forward with the most sustainable and safe bottles on the market.
Looking for a new bottle for the school year? Our new sleeves feature a calming Scandinavian color palette in sippy, straw, and sport mini bottles! We also crafted sleeves with an extra level of fun for your extra silly little one, featuring little monsters and playful foxes. Spot your new favorite below and get it just in time for the first day of school!
The Playful Fox 11oz sippy cup is the ideal transition for your toddler when he or she is ready to move away from an infant bottle. Like all products in the Kiki line, the sippy bottle is 100% plastic-free so you can be sure you are getting the safest, BPA-free and toxin-free bottle on the market.
The sippy bottle also features our patented stainless steel lid design that allows the bottle to be used with all Pura tops, including the silicone straw, flat cap, or Big Mouth® sport top. This means your little one can keep their fox friends close by for years to come! Plus, if your big boy or girl is likely to have a little brother or sister, the sippy can be seamlessly converted into an infant bottle by swapping the spout for one of our silicone Natural Vent Nipples™!
This bottle is shatterproof and releases zero toxins into your child's cup. And we have the independent test reports to back it up! Say hello to your new fox friends here!
The 11oz Pura Sport Jr. bottle is the ideal bottle for Pre-K to elementary school kids. Our 100% medical-grade silicone Big Mouth® Sport Top eliminates distracting drinking or lid removal noises of traditional bottles making them a teacher's favorite!
True to our plastic-free mission, the Pura Sport Jr. bottle is 100% plastic-free unlike other bottles that use plastic sport tops. The little monster friends on your new bottle will follow your little one through elementary school, soccer practice, piano lessons, and everything in between! 
This sleeve is compatible with all Pura lids including our plastic-free nipple, sippy, and straw. With Pura, you can be sure you are getting the safest (and silliest), BPA/BPS-free and MADE SAFE Certified bottle on the market. Say hello to your new monster friends before they run out!
Interested in Learning More?
❤ Check out our new Rose and Mint sleeves!
❤ My-My Silicone line is finally here!
❤ The Science Behind the World's Only MADE SAFE® Bottles