6 DIY Holiday Fragrances for Home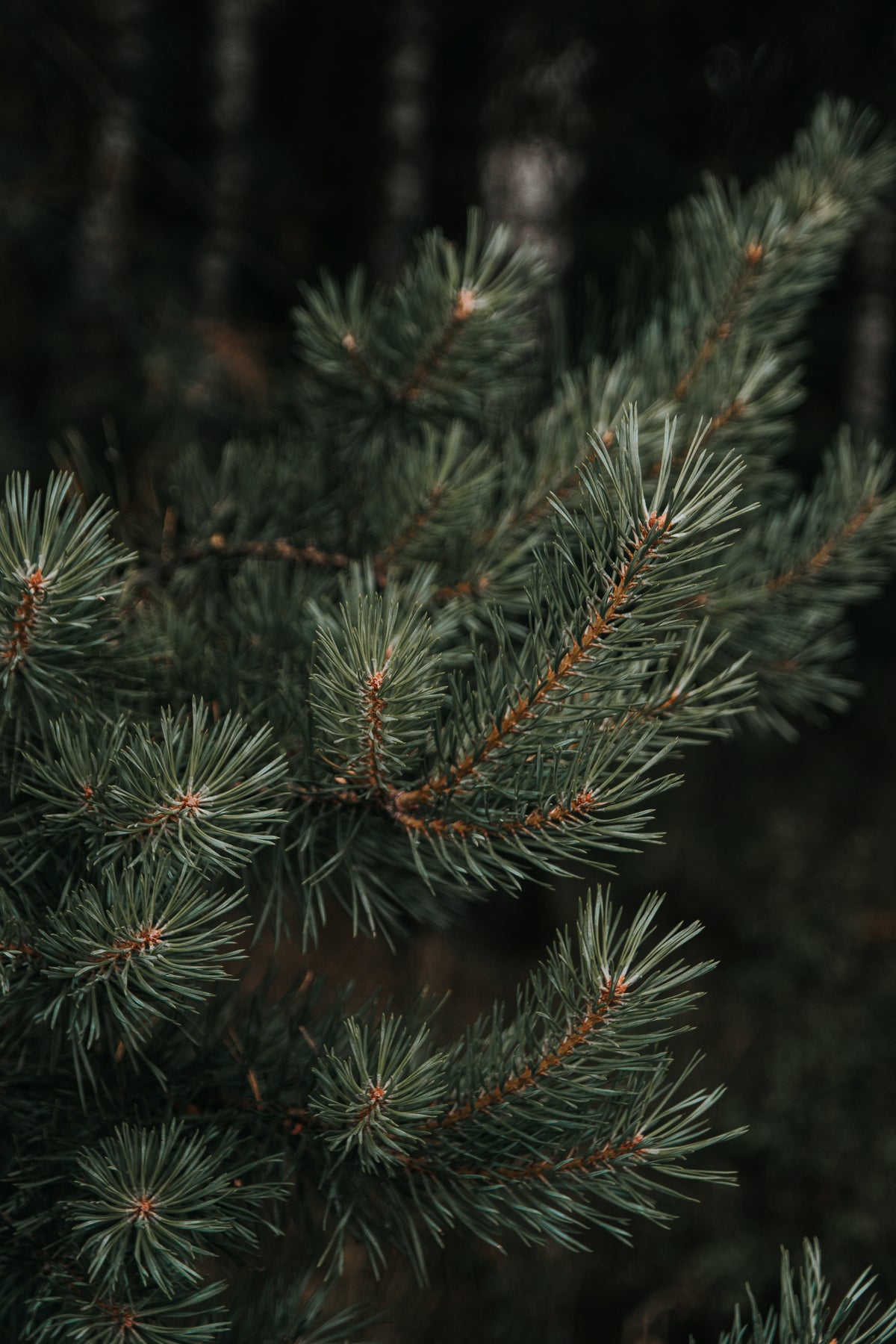 Make your cozy night in even cozier this holiday season! These clean and DIY-friendly holiday blends are easy to make with only a few ingredients, including 100% pure essential oils. Whether you're hosting parties this winter, or enjoying a cup of cocoa by the fire, fill your home with the smell of pine, comfort, and joy with these warm holiday sprays!
6 DIY Holiday Fragrances for Home
All of the recipes below use 50 drops of essential oil per 4 oz bottle. With this consistency, you're going to achieve strong room sprays in order to smell them throughout your home. If you'd prefer something more subtle, add just 30 drops per bottle using less drops of each oil listed in each recipe. You can always start with 30 and add from there!
*You can also diffuse any of these recipes in a room in your home with an essential oil diffuser!
Supplies needed:
4 oz amber glass spray bottle (a more functional, safer, and healthier option than plastic... and they look nice too!)
Witch hazel or Vodka 
Distilled water
Steps needed:
Add essential oils first
Fill halfway with your Witch hazel or Vodka
Top the other half with distilled water
Shake well, label, gift, spritz immediately, or store in a cool place!
Christmas Tree Farm
20 drops Fir needle or Pine
20 drops Spruce
10 drops Cedarwood
Cuddle by the Fire 
20 drops Wild Orange or Tangerine
20 drops Cinnamon
10 drops Clove
Warm & Cozy
20 drops Cinnamon
15 drop Wild Orange
10 drops Clove
5 drops Nutmeg
Winter Wonderland 
20 drops Peppermint
20 drops Fir needle
10 drops Spearmint
Merry & Bright
25 drops Eucalyptus
15 drops Juniper berry
10 drops Sage
Christmas Cheer
15 drops Wild Orange
15 drops White fir
15 drops Spearmint
10 drops Clove