Fall Family Adventures: Get out there and have some fun!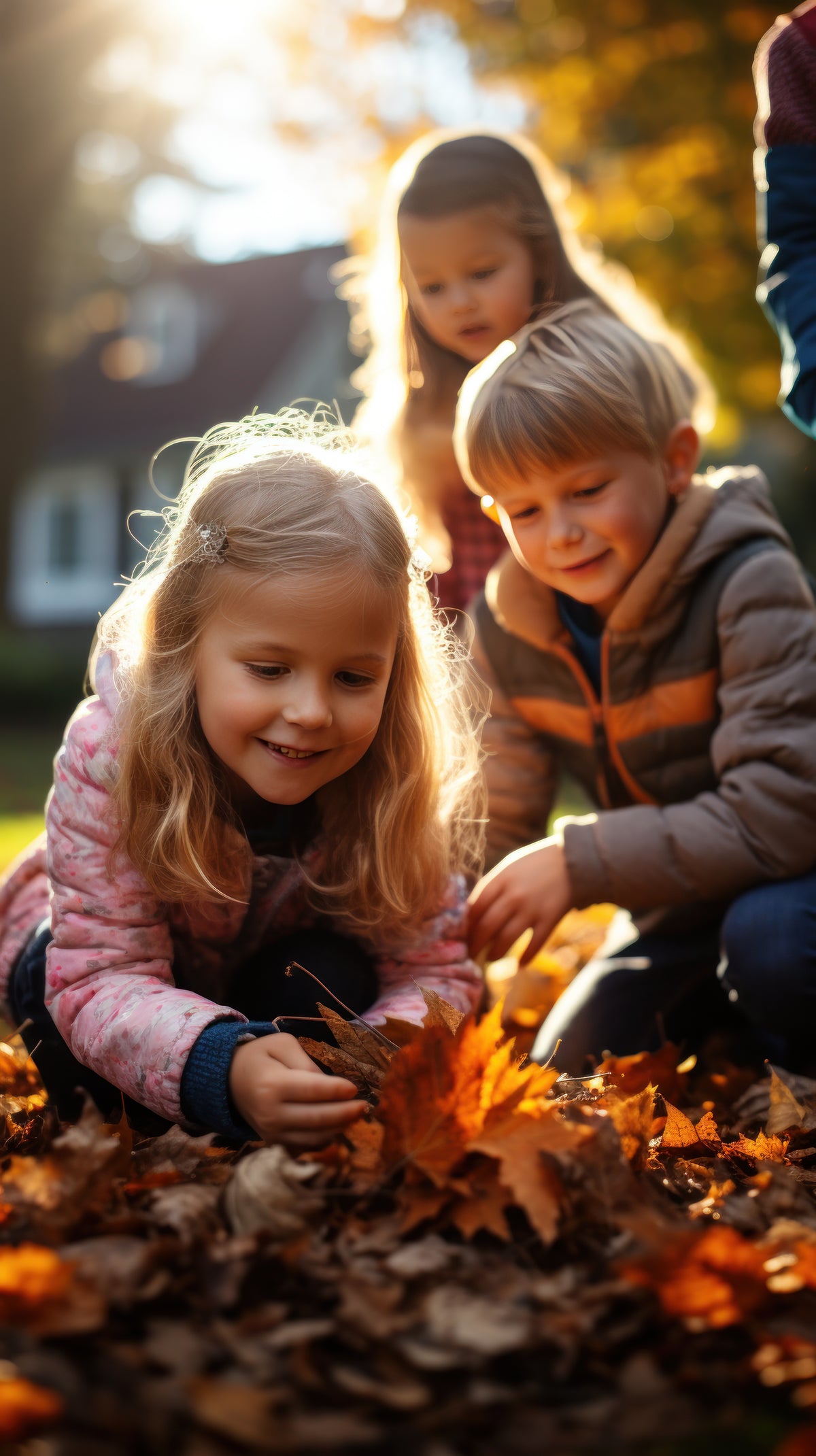 After a long (and fun) summer, we love the cool breezes and awe-inspiring colors of the change in seasons.  Bundle the kids up in sweatshirts and create lifelong memories.  When our co-founder was a young boy growing up in California his Maine-based grandparents would send him and his brother vibrant leaves pressed in a book so that we could enjoy a snippet of the east coast. Here are some fun outdoor adventures to share with your families! 
1. Scenic Nature Hikes: It is hard to beat a nature walk or even a stroll through the big city in fall.  Whether you're in a sunny spot like Santa Barbara, a hiking haven year-round, or anywhere else, find a nearby trail or park for an enjoyable adventure. Encourage your kids to soak in the season's sights, sounds, and colors and maybe challenge them to a race to the top of the next rise.  Collecting leaves along the way adds fun, and a picnic stop keeps everyone fueled up. 
AllTrails - Use this app to find hiking trails near you, complete with directions, digital maps, reviews, and difficulty ratings. https://www.alltrails.com/
2. Pumpkin Patch Fun: Get ready to have a blast at your local pumpkin patch! Let your kids pick their own pumpkins, and dive into the excitement of the harvest season. Whether you're in a sunny paradise or a place with all four seasons, strolling through the patch and choosing pumpkins is an adventure in itself! This hands-on experience not only fuels their excitement but also teaches them about nature, agriculture, and the joy of creating something from scratch.
3. Apple Orchard Fun: A visit to the apple orchard is a fantastic family outing. Teach your kids about apple growing and hand them baskets to pick their own. It's a hands-on experience that keeps them active while also offering the delight of healthy snacking and exploration. This adventure not only fills their day with joy but also imparts knowledge about where their food comes from and the joy of harvesting.
4. Leaf Raking Races: Turn leaf-raking into a family competition. Challenge your kids to clear the leaves as fast as they can or build the tallest leaf pile. And yes, a playful leaf-jumping session afterward is a guarantee.
5. Nature Scavenger Hunts:  Create a list of natural treasures to find, like acorns, colorful leaves, or unique rocks. Take your scavenger hunt to a local park or explore your own backyard. It gets everyone moving and sparks curiosity about nature.
6. Bike Adventures: With mild fall weather, it's prime time for family bike adventures. Explore local trails, parks, or your own neighborhood. For added fun, use Strava to track your rides and discover fantastic routes nearby. It's a wonderful way to enjoy the season and stay active together!
AllTrails - Use this app to find hiking trails near you, and track rides with you family! . https://www.strava.com
7. Sports in the Park: Gather sports equipment like soccer balls, frisbees, or baseball gloves, and head to a local park. Engaging in friendly family matches not only introduces children to various sports but also fosters teamwork and healthy competition.
8. Camping Under the Stars: Fall camping is a unique and memorable experience. Whether you set up camp in your backyard or venture to a nearby campground, involve your children in the process of pitching tents and gathering firewood. Roasting marshmallows, sharing stories by the campfire, and stargazing add to the adventure.
9. DIY Leaf Art: Collect fallen leaves during your outdoor excursions and let your kids creativity soar at home. Leaves are fantastic for crafting – they can serve as stencils, painting canvases, or pieces for crafting leaf collages. This not only sparks artistic expression but also fosters a deeper connection with nature and resourcefulness.
10. Geocaching Expeditions: Embark on a treasure hunt like no other with geocaching, using GPS devices or smartphone apps to uncover hidden caches in parks and urban areas. Discover the thrill of exploration, all while uncovering hidden surprises in your city's nooks and crannies. For an exciting start, visit Geocaching to find adventures right in your backyard!
11. Stargazing Nights: As autumn nights grow longer, it's the perfect time to introduce your kids to the wonders of the night sky. Lay out a blanket, gaze at the stars, and identify planets and constellations. It's a relaxing and educational experience that'll leave them with a sense of wonder about the universe..
These autumn family activities not only promote physical movement but also create fun memories with your family. So, regardless of your location, embrace the season, bundle up, and head out on an autumn adventure! 🍁🍂