6 Realistic Date Night Ideas that Don't Break the Bank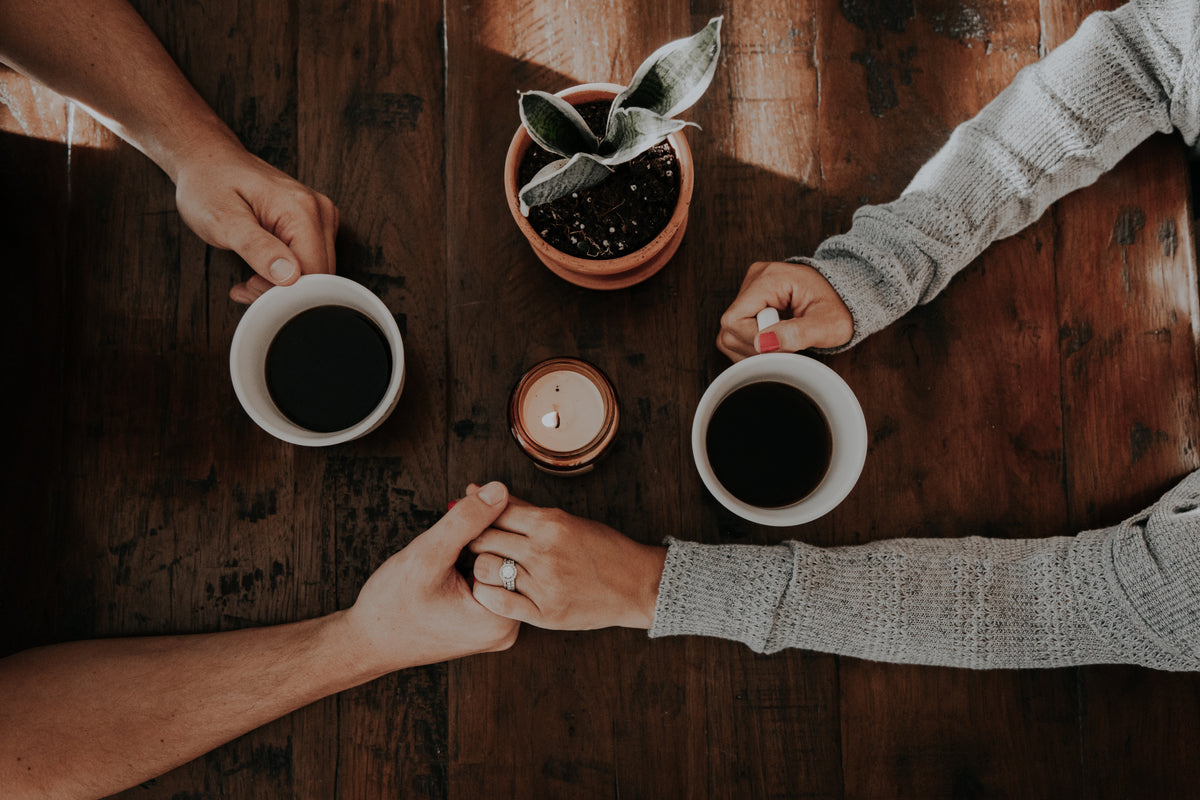 Long gone are the days when date days were really date days. With those of us with kiddos slowly but surely taking over our calendars, even date night is hard enough to pencil in! Family time is important, as is making it on the carpool schedule and volunteer list at school, but sometimes, the "to do" list grows longer than you ever thought it would. *cue deep breath*
Even here, there is room for self-care and time with your spouse or partner. And we're here to remind you that date night is still possible! It might require some flexibility and an open-mind, but we can assure you it will be fun, rejuvenating, and even crucial for your relationship, in whichever season of parenthood you find yourself in. Take a peek at our ideas and decide which you'd like to try first in the coming weeks!
6 Realistic Date Night Ideas that Don't Break the Bank
Cook, Bake, or Bartend Together
On a night when you have the house to yourselves, or even after the littles have gone to bed, treat yourselves to a DIY date night in the comfort of your own home. Is there a fun cocktail you both like that you could try crafting together for the first time? Or a dessert that brings back good memories? Even a gooey chocolate chip cookie can warm the heart and bond two souls together! Get creative and have fun gathering all of your ingredients, as you plan for a sweet but intentional night in together!
DIY Spa Night at Home
What relaxes you? Is it lighting candles and taking a bath? Or a massage with your favorite lotion or essential oil? Invite your partner to a DIY Spa Night at home, where you both get to treat yourselves, by treating each other!
Not only is this date night idea economical, it's also something that is wholeheartedly from you. Going out of your way to find what relaxes your partner expresses the care and love you really have for them, which can be easy to lose sight of in the busyness of life. Invest in your spouse or partner by tuning into what makes them feel most cherished and relaxed, and plan a night full of face masks, sweatpants, and self-care.
Game Night
Whether you play a nostalgic board game from when you were kids, or you've picked out a new game to learn together, Game Night is a great way to connect and spend quality time. Game Nights remind us to not take ourselves too seriously, as we dedicate time to simply laughing, bonding, and being silly. This is also a wonderful idea for a double or triple date with other couples!
Get Outside (and get talkin')
Sometimes, the best thing you can do for your relationship is to get out of the house, and get some fresh air. Whether it's a stroll around the neighborhood, or a planned hike together, let the conversations flow as the two of you catch your breathe and re-connect. Taking walks together allows for meaningful conversations to happen, and for gaining perspective. And hold hands while you're at it! :)
Swap Hobbies
If you love practicing yoga, and your spouse loves pickle ball or making sourdough bread, make a "date" out of swapping hobbies to learn more about each other, and even about yourself! One of the most fulfilling parts of sharing a life with someone is being able to champion your person on in their own passions and hobbies. It makes it even better when you get to join them! Step out of your comfort zone as your spouse or partner teaches you a new skill or activity, and grow a renewed appreciation for who they are. 
Dance Together
A little music goes a long way! Turning on your favorite jams together and dancing around the kitchen might be exactly what you and your partner need. You don't have to spend money to take a professional dance class, to have a good time. Even if you feel like you were born with two left feet, this is a guaranteed good time as you let yourself go and into the arms of your best friend!