How to Participate in Plastic Free July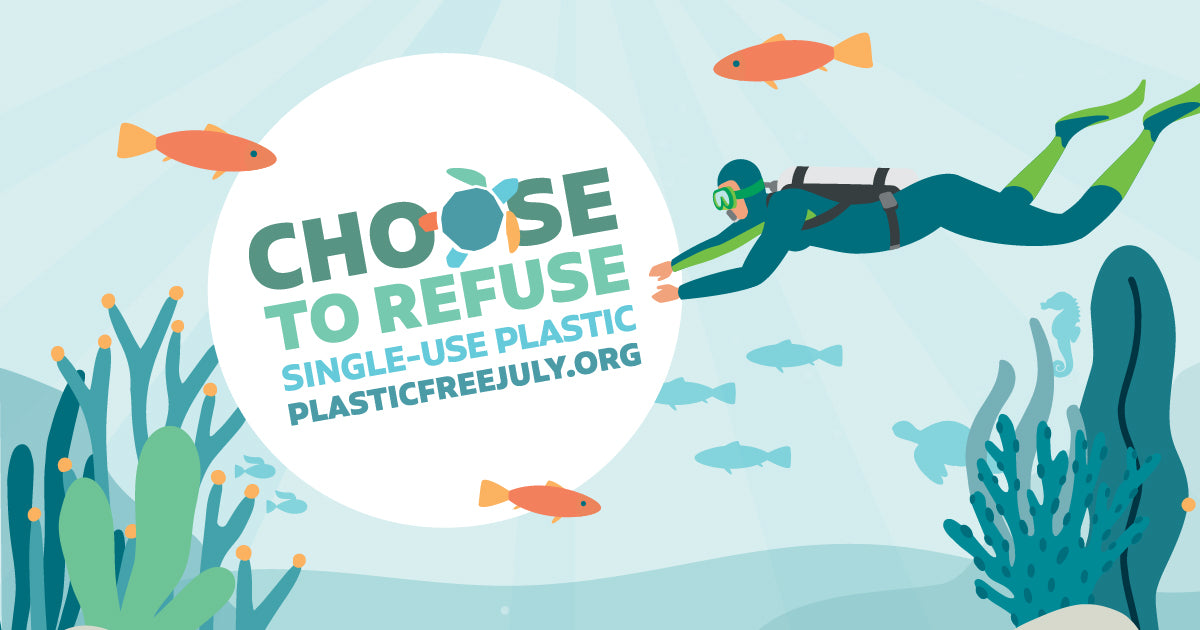 Plastic Free July® is a global movement that helps millions of people be part of the solution to plastic pollution – so we can have cleaner streets, oceans, and beautiful communities. Will you be part of Plastic Free July by choosing to refuse single-use plastics?
There are so many resources and ideas to help you and your family reduce single-use plastic waste every day at home, work, school and out-and-about. Before you know it, Plastic Free July will become Plastic Free August, September, and beyond! Get started with these simple tips.
Discover which first steps are the best for your family and start out small, or really challenge yourselves! The good thing is that everyone can start somewhere. The Plastic Free July® movement has inspired an estimated 326 million participants in 177 countries. You making a small change will collectively make a massive difference to our communities! Best of all, being part of Plastic Free July will help you to find great alternatives that can become new habits forever. Plus, with your 100% plastic-free Pura bottle, you are already well on your way!
"Since participating in Plastic Free July I am constantly thinking of ways to reduce my plastic packaging. I have used my own reusable shopping bags for years, but now I take my own containers to buy meat and cheese and I try to purchase in bulk."
Wilma, Australia