Top 9 Plastic-Free Instagram Accounts to Follow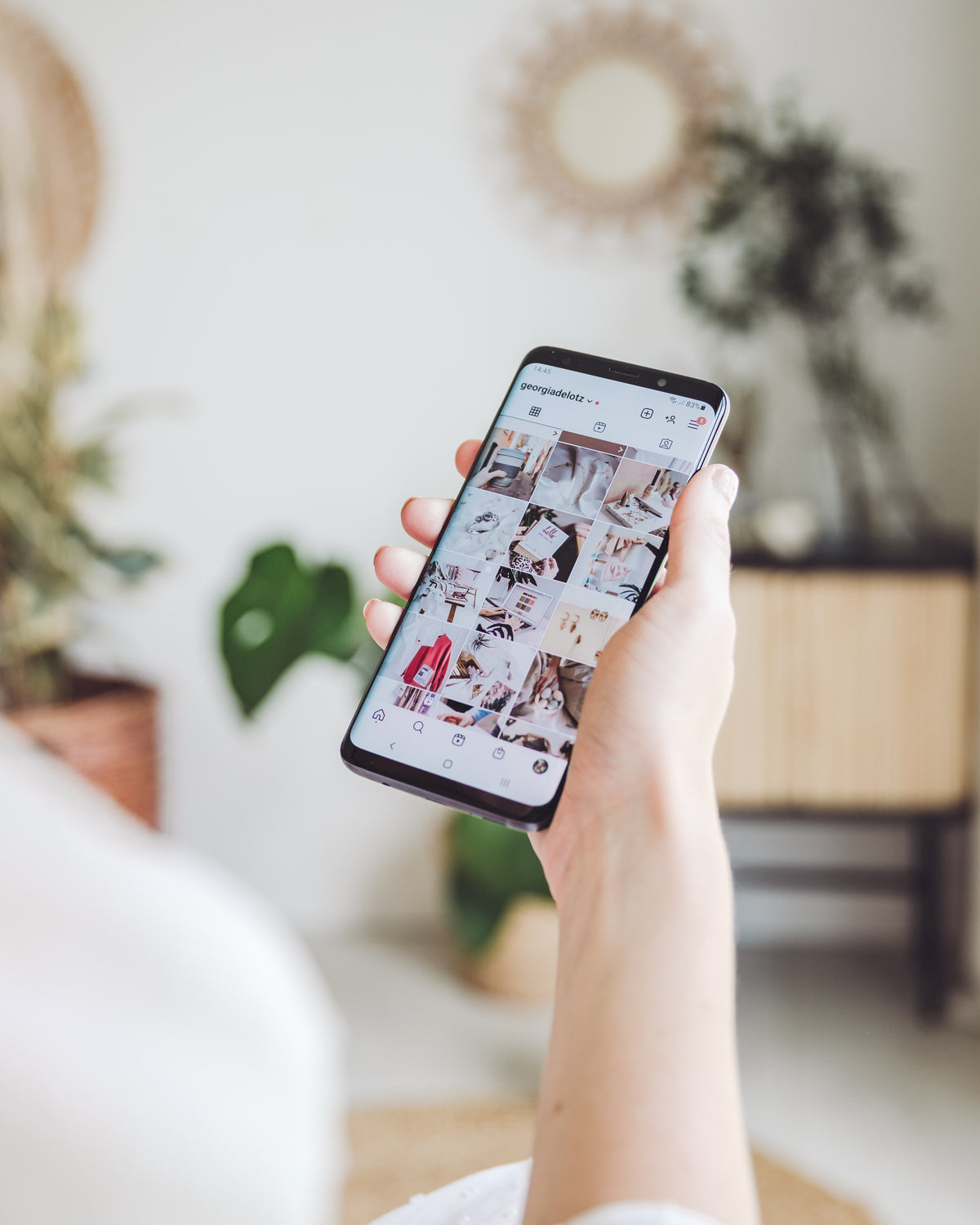 Top 9 Plastic-Free Instagram Accounts to Follow
Social media is a hub for great tips from parenting and wellness, to recipes for the best gluten-free, vegan, nut-free cookies you'll ever have in your life. It can be overwhelming to have this plethora of information right at your fingertips. When it comes to plastic-free living, fortunately, there is a lot out there. To help you find the best accounts with the best tips, we narrowed it down to our top 9 plastic-free instagram accounts to follow. You're not alone in making this world safer and better for yourself and your little ones! Follow these accounts for the support you need in your plastic-free journey.
Our top 9 plastic-free instagram accounts to follow:
Kathryn Kellogg has a passionate and unique take on plastic-free and waste-free living. She provides cleaning tips, fun recipes, and relevant news on eco-friendly and frugal living. Interested in learning how to make watermelon jelly out of watermelon rinds? Kathryn's your girl!
The team of individuals, business, and policymakers at the Plastic Pollution Coalition never fails to provide relevant, real, and necessary information about the problem of plastic in our homes, oceans, and world. We have been following this account since the inception of Pura!
Dr Anita Vandyke is the helpful, fun, encouraging voice behind @rocket_science! She is also a...
✓
Rocket Scientist (B. Eng)(Aerospace)
✓
Doctor (M.D.)
✓Mother
✓
Bestselling author #AZeroWasteLife #AZeroWasteFamily
✓
Nautilus Award Winner
+ reminds us that we are HUMAN and don't have to get it right every time!
Plastic Free July is a global movement sharing plastic free solutions, so we can all take action to end plastic waste. Join 100+ million people taking the Plastic Free July challenge!
Rob Greenfield is an activist dedicated to sustainability, equity and justice. He helps his followers out of the web of consumerism and destructive systems and into a life dedicated to love and service to our planet Earth. He inspires, educates and empowers you to be the change you wish to see in the world!
Georgette provides a soft and beautiful space where progress is much more important than perfection, and reducing plastic and food waste is a lifelong journey. For beautiful content embedded with realistic tips to reduce waste and plastic use on the daily, head to her page!
Follow our friends at @reducewastenow for easy, actionable ways you can help the environment. From how to easily make produce last longer to sustainable hair and home care - the tips are endless!
Our friends at MADE SAFE Certified have made it their goal to provide consumers with the safest products on the market. They do this by providing an intensive and comprehensive human health-focused certification for nontoxic products we use everyday. Follow @madesafehq to know which products are the safest and most ethical for your family.
Pssst! Pura is the only MADE SAFE Certified baby bottle on the global market!
If we're not friends on Instagram yet, what's the hold up?! We'd love to feature you on our page if you're ever "out and about" with your Pura bottle or snack cup. Even if you're lounging at home staying hydrated, post it and tag us! Follow us on IG to stay in the know on local and global news around plastics and safety.