21 Books Your Teen Should Be Reading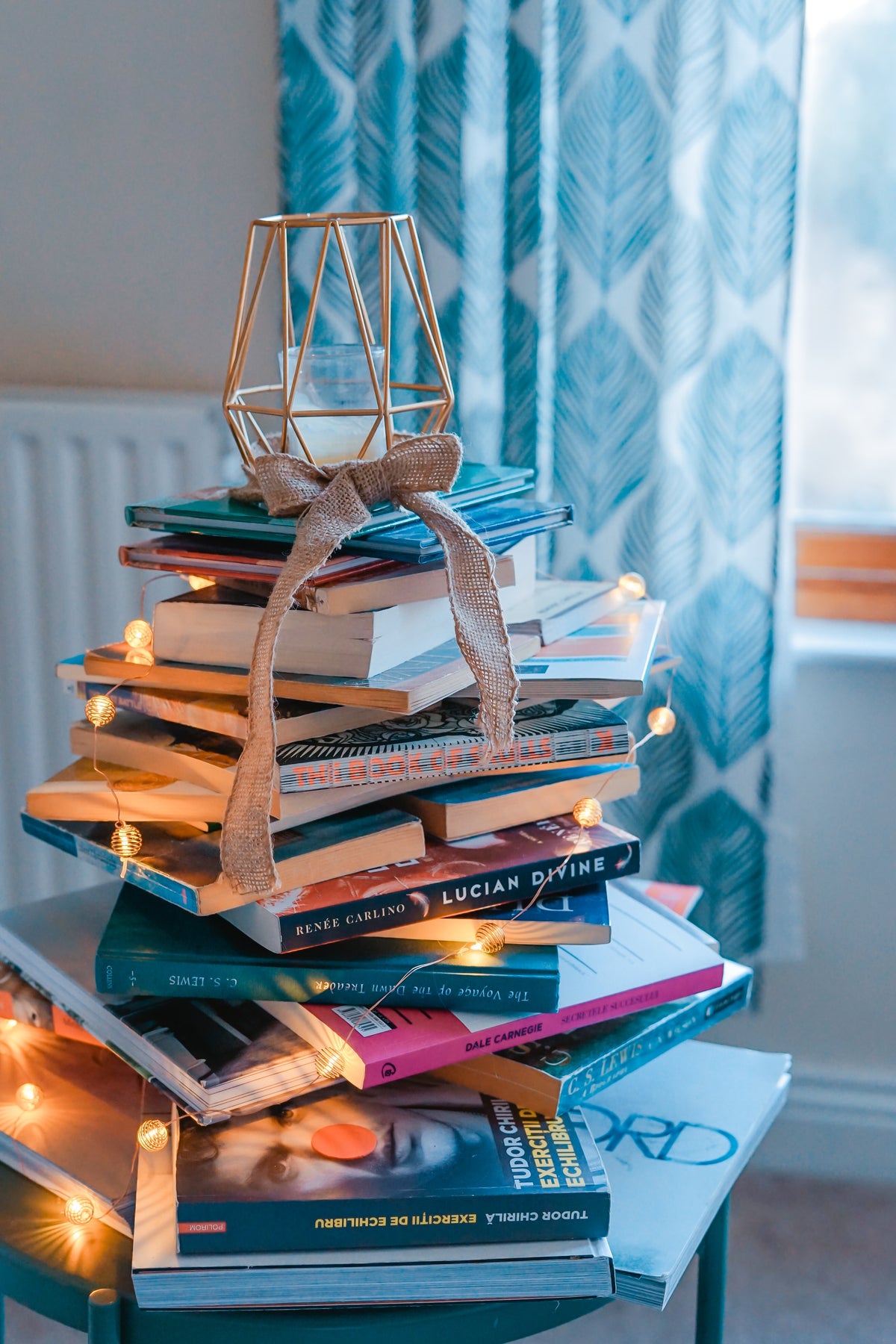 Whether your teen is an avid reader or in all honesty, you can't remember the last time he or she picked up a novel that wasn't for homework, we can assure you that you'll find a novel perfect for your teen in this alphabetized list. From romance and drama to crime and sci fi, there's something for everyone! Heck, you might take note of a few for yourself too...
 21 Books Your Teen Should Be Reading
A Wrinkle in Time

Written by Madeline L'engle
When Meg and her little brother Charles Wallace find a strange woman in their kitchen one stormy night, they never expect the adventure that will follow. Perfect for sci-fi fans and will even entice those who don't typically enjoy the genre.
Eleanor & Park
Written by Rainbow Rowell
Eleanor and Park aren't your typical fairytale lovers. Set in 1986, this unconventional romance captures how young love can feel desperate, intense, and catastrophic all at the same time.
Harry Potter and the Sorcerer's Stone
Written by J.K. Rowling
The adventures of Harry and friends still resonate with teens today (thank goodness!). Relive the experience by reading along with your kids, right from the book that started it all. 
I Am Not Your Perfect Mexican Daughter
Written by Erika L. Sanchez
After Julia's sister Olga passes away, it is up to her to pick up the pieces of her broken family. But Julia isn't the perfect daughter her sister was. Then again… was Olga? This story delves into the pressures of being a Mexican-American daughter and what it means to process and carry the weight of loss on your shoulders. 
I'll Give You the Sun
Written by Jandy Nelson
This unique book is narrated half by moody and artistic Noah and half by his daredevil twin sister Jude, giving readers a glimpse into how both twins experience life together: family tragedy, breathtaking romance, and a search for their place in the world. 
Looking for Alaska
Written by John Green
Sixteen-year-old Miles' first year at Culver Creek Prep School in Alabama includes good friends and great pranks, but is defined by the search for truth after a fatal car crash. A captivating novel that leaves teens asking insightful questions about life, death, and purpose.
Lord of the Flies
Written by William Golding
This iconic novel follows a group of schoolboys who survive a plane crash only to get stranded on a remote island. The chilling story reveals how much extreme circumstances can bring out people's true nature. Filled with symbolism and metaphors – perfect for a freshman or sophomore in high school (if it's not already in their curriculum)!
Miss Peregrine's Peculiar Children
Written by Ransom Riggs
This delightfully and truly "peculiar" boxed set starts out when Jacob Portman journeys to a mysterious island off the coast of Wales following a terrible family tragedy. There, he finds the ruins of Miss Peregrine's Home for Peculiar Children and the adventure takes off... 
My Sister's Keeper
Written by Jodi Picoult
Conceived to provide a bone marrow match for her leukemia-stricken sister, teenage Anna begins to question her moral obligations in light of countless medical procedures. She feels torn between her trauma and desire to make decisions for her own body, while physically keeping her family unit afloat.
The Astonishing Color of After
Written by Emily X.R. Pan
After her mother dies by suicide, Leigh travels to Taiwan to seek answers. This beautiful and surreal story is perfect for any teen who has ever lost someone as it explores the process of grief and healing.
The Book Thief
Written by Mark Zusak
This New York Times bestseller is sure to captivate anyone who is privileged to pick it up for a read. It explores a Nazi society in which a young girl's passion for reading fills her soul when all else seems hopeless.
The Catcher in the Rye
Written by J.D. Salinger
J.D. Salinger's tale of teenager Holden Caulfield who wanders NYC was first published more than 70 years ago. While some of the city landscape may seem old-fashioned, the way Holden desperately keeps his pain inside is a timeless teenage turmoil.
The Curious Incident of the Dog in the Night-Time
Written by Mark Haddon
This novel follows a boy with autism who is working to solve the murder of a neighbor's dog. The language gives readers a look inside the complicated mind of Christopher John Francis Boone, offering a new perspective on a captivating narrative.
The Giver (Collection)
Written by Lois Lowry
A future society where everyone has a role and conflict is eliminated, converting everyone to "Sameness." In three linked stories, Jonas, destined to hold memories of the time before "Sameness;" Kira, an orphan with a twisted leg; and healer Matty must discover the truth about their society and restore emotion, meaning and balance to their world.
The House on Mango Street
Written by Sandra Cisneros
Esperanza Cordero is a young Latina girl who's just trying to figure herself out while growing up in Chicago. Dive deep into the lessons on challenging stereotypes and the immigrant experience.
The Hunger Games
Written by Suzanne Collins
If your teen missed the sensation before it became a blockbuster, slide this dystopian adventure his/her way. You'll root for Katniss Everdeen as she fights for her life in Panem's annual Hunger Games in a world that's eerily similar to our own even as it feels foreign.
The Maze Runner (Collection)
Written by James Dashner
Sixteen-year-old Thomas wakes up in the middle of a maze, with no memory, and realizes he must work with the community in which he finds himself in order to escape. But once he escapes, he discovers the outside world is a new and dangerous place…
The Perks of Being a Wallflower
Written by Stephen Chbosky
This cult favorite takes a stark look at the heartbreaks, friendships, and weirdness of high school in all its honest glory. Kids who feel misunderstood may find a kindred spirit in Charlie, as he navigates the rocky road between childhood and adulthood.
The Women of Brewster Place
Written by Gloria Naylor
This book weaves together the worlds of seven women in a drab inner-city sanctuary called Brewster Place. It paints an eye-opening picture of just how many paths a woman's life can take, as well as the struggles, strengths, and fierce hope of black women in America. 
To All the Boys I've Loved Before (Collection)
Written by Jenny Han
Every teen girl's nightmare happens in the first book in this series: All of Lara Jean's love letters get sent to their unintended recipients – at the same time! It sends her love life into chaos in this fun romantic 3-book-series that's far more entertaining to read than it would be to experience.
To Kill a Mockingbird
Written by Harper Lee
With more than 18 million copies sold in 40 languages, it doesn't get much more classic than the late Harper Lee's tale of conscience in a small southern town. It gets right to the heart of human behavior: Who's innocent, what guilty means, and the limits of love and hate.