5 Ingredient No-Bake Energy Bites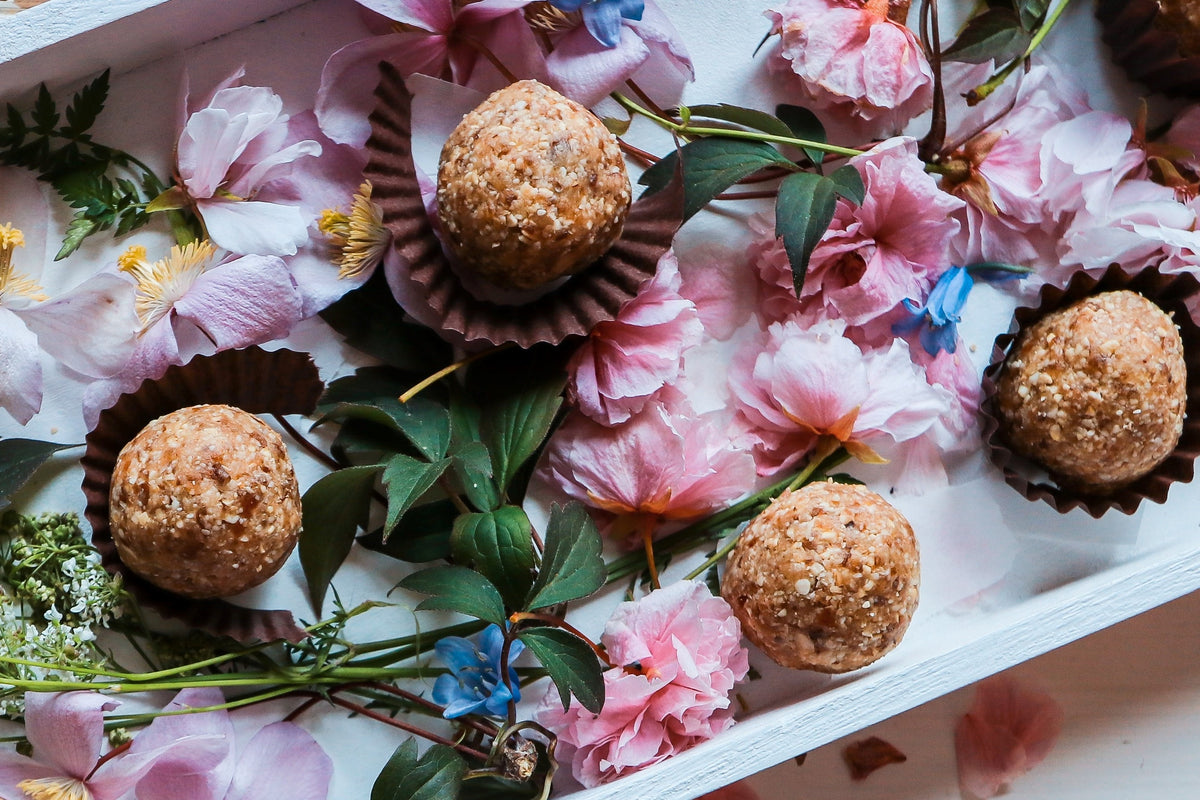 Energy Bites… a snack that's very recently come around and just might be your saving grace this fall. Because, what kid doesn't like peanut butter and chocolate? ...Don't worry, they're healthy!
The amount of times our kids ask for a snack throughout the day is too comical to count. Let's just say it's a lot of times. Anyone else??? With these energy bites on hand in the fridge, in your bag, or in the car, you will always be equipped with a healthy, yummy and filling snack for your little one! It's a big deal, we know.
Try the recipe below and give us your thoughts in the comments!
 •  •  •
No-Bake Energy Bites Recipe
What you'll NEED:
3 cups raw uncooked rolled or "old-fashioned" oats (ground up in a blender if you prefer a cookie dough texture)
1 cup natural peanut butter or almond butter (we actually prefer the almond butter or a mix of the two)
1-2 scoops vanilla or chocolate protein powder (we use Orgain)
⅓ cup water
¼ cup raw honey
What you'll DO:
Stir together all of the ingredients in a mixing bowl
Roll into 1-inch balls
Serve! (Enjoy immediately or store in the fridge for 1-2 weeks. Store in the freezer for up to 3 months)
  •  •  •
*Optional: mix in semisweet chocolate chips, cacao nibs, chia seeds, raisins, dried berries, cinnamon or finely chopped nuts for extra yumminess!
*Optional: roll energy bites in a handful of unsweetened coconut and you will not regret it. If you'd prefer rolling in a handful of raw cacao nibs, all power to ya!
*Chill the mixture for 1-2 hours first if you have trouble getting the energy balls to hold together.