5 Tips for Successful Spring Cleaning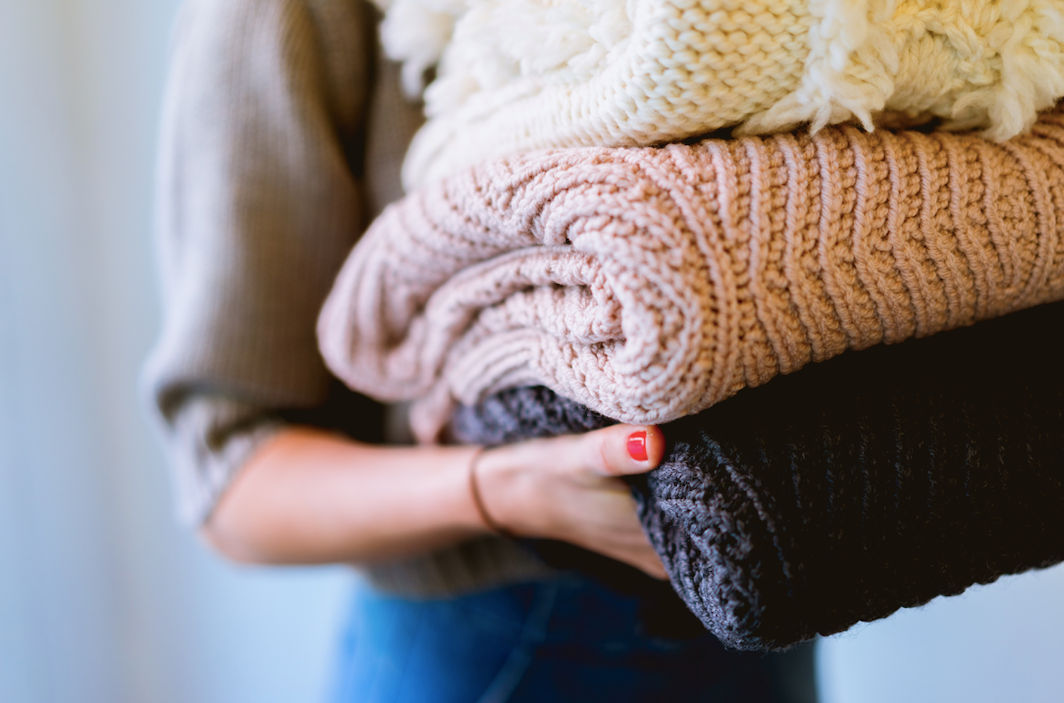 Photo by JESHOOTS.COM on Unsplash
It's that time of the year again! Time to kick off the warm season with some neat and decluttered space. Due to the COVID-10 pandemic, we've been spending more time indoors, surrounding by all of our things. This is not bad per se, but we may benefit from a little "decluttering!" According to many health experts, spring cleaning is an opportunity for all families to relieve tension and stress, set new family health goals, and prevent illness. Check out these spring cleaning tips for the entire family!
1. Conquer One Room at a Time
We understand that cleaning your entire home is a very daunting task. Especially with kiddos running around! You don't need to overwhelm yourself. Approach your home by cleaning one room at a time. Organize your time in this fashion to have confidence that you've cleaned every detail necessary in each room until moving on to the next. As you begin to declutter every space, we suggest you start with areas of your home that may have gotten neglected over the last year, instead of spaces that are cleaned fairly regularly. 😊
2. Involve your Little Ones
Mommy's/ Daddy's little helper reporting for duty! Kids of all ages can definitely help with spring cleaning. The younger they are, the more likely they are to actually be excited about helping with tasks. Yet, kids may not be as thorough or independent; therefore, we suggest assigning simple chores where you are happy to declare it 'good enough.' This might include raking leaves in the yard, or dusting furniture around common spaces. Putting away their clothes and toys into their proper places is always a good one. ;)
Older kids and teens will be less excited to help, but will still learn responsibility and accountability during the process. They can definitely help with some major chores including emptying out drawers and wiping them down, washing the car, or cleaning windows and mirrors. Play some fun music, let the sunshine inside, and the whole family will be ready to go!
3. Declutter, Declutter, Declutter!
The best thing that comes with Spring cleaning is the opportunity to get rid of EVERYTHING! Well… everything that no longer sparks joy, as Japanese author and organizing consultant Marie Kondo likes to say. Now is the perfect time to rid yourself of material possessions that are potentially causing more harm than good. As we've been stuck indoors due to the COVID-19 pandemic, we may have piled on blankets, sweaters, shoes and more. Perhaps it's time to sort through these piles of clothes and nick-nacks to decide what is worth keeping and what is worth donating to the local thrift store. This may seem like a daunting task so don't forget Tip #1: start with the clutter of one room at a time. Next thing you know, your closets and living spaces will look beautifully organized, and maybe even a little lighter.
4. Don't Forget the Fridge
Cleaning the family fridge is a big task. Therefore, if there is a time to do it, it is now! First, take everything out of the fridge and scrub the shelves and drawers. (You can also remove the shelves and drawers completely, for easier cleaning). We suggest using baking soda or vinegar to thoroughly clean the inside of your fridge. Once the inside is clean, go ahead and throw away everything that is expired. You might  be surprised at how much that is... we know we've been at one point or another! Additionally, take this time as an opportunity to review your family's eating habits as you shift through the fridge. Spring cleaning doesn't have to only apply to our homes; we can also clean our diets. 😊
5. Help your Houseplants
Don't forget about your little green friends! Spring is the season of blooming, and most houseplants will thrive with longer and warmer days. If you haven't done so already, inspect the soil of your houseplants and determine if a little more watering will do the trick over the next few months, considering that some get thirstier in springtime! Have fun with it and research what kinds of fertilizer works best for your unique plants. Spring is the perfect time to give our plants a little extra nutrition and a whole lotta love!