Grocery List for Solid Food Beginners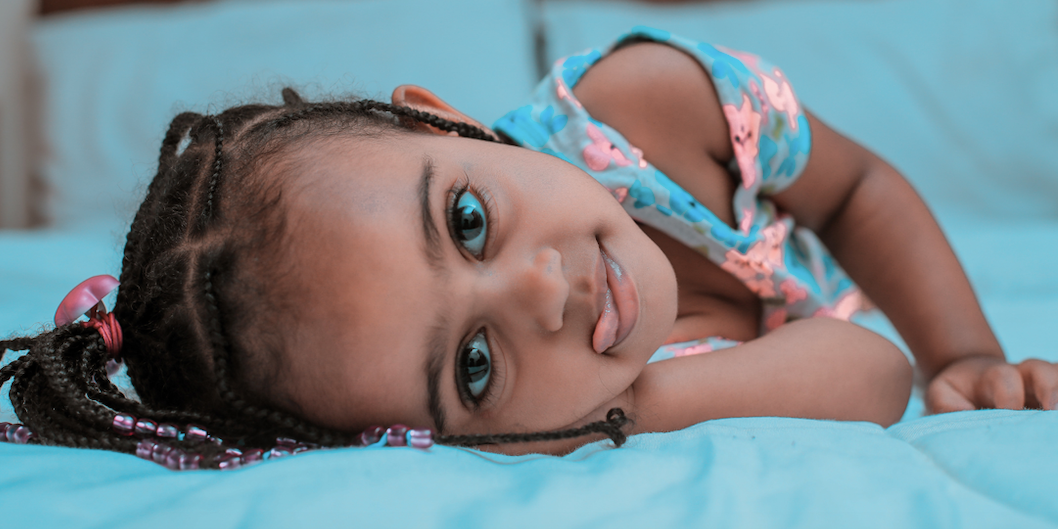 Are you transitioning Baby to solid foods? Don't know when or where to start? Introducing Baby to solid foods is such an exciting milestone in his or her life (and in yours, as a parent!). It is an integral step in your child's development and maturity. The American Academy of Pediatrics advises parents to start children on solid foods between 4 and 6 months. Though, of course, it is important to consider the signs of your own baby when making the decision to transition to solids…
Signs that signal your baby is ready for solids!
Child is sitting up on his/her own, unassisted
Child is showing a more particular interest in food (eyeing mommy or daddy's food; reaching out to grab it)
Child has doubled his/her birth weight
Child opens wide at the sight of a spoon coming towards his/her mouth
Child has stopped reflexively thrusting out tongue
If you've checked these boxes and Baby is ready for solid foods, you're in the right place. We've created a Grocery List for you so that you can feel confident and prepared for your first trip to the store for your little one!
Baby's Groceries List: Fruits + Veggies
Stock up! Start off with fruits that are easily digestible – you know, the "mushy" kind. Applesauce, mashed bananas, pureed peaches and pears. We do not recommend highly acidic food right away. Try to avoid citrus and strawberries until Baby is 1 year old. For veggies, the same rule applies; the softer the better. Avocados are a GREAT option. Slightly softened baby carrots, peas, cauliflower and bell peppers. Preferably, organic. 
Refrigerated Section
Eggs, eggs, eggs. They are packed with protein, easy to whip up, and soft enough for Baby to eat at the beginning of the solid-food-transition. Yogurts and milks are suggested once Baby is 12 months. 
 *If you have a family history of allergies to eggs, please talk to your child's doctor first. New research suggests that feeding babies eggs by six months of age may decrease the risk of developing an allergy!
Meats
Stick with lean meats. Pureed turkey and chicken are great sources of protein and iron. If your family eats a lot of fish, it is worthwhile to begin feeding your child small pieces of fish to encourage a liking of seafood. Not to mention, fish is packed with healthy omega-3 fatty acids… We're all about enhancing immune function and power to the brain!
Dry Foods
Beans and brown rice are healthy options as you begin Baby on dry foods. They can be served alone or with steamed veggies, meat and inside of quesadillas. We suggest keeping white potatoes out of Baby's diet until around 10 months, due to the high amount of starchy carbs and lack of essential nutrients. Though, they typically do not pose an allergy risk, so feel free to mash up potatoes as early as 7 months.
Snacks + Cereal
One word: oatmeal. Although different types of cereal can provide some iron, oatmeal is a healthier choice. It is packed with fiber and keeps Baby's belly full longer. Sweeten oatmeal with fresh fruits mixed in!
Bakery
We're almost to the end of the store, and then we hit the bakery! So hard to resist… If you do choose to stop in the baked goods section for your child, we suggest choosing whole grain items. Whole wheat bread, pita and tortillas are easy and healthy.
What to Avoid
Honey – Can cause botulism, a nerve disease, if introduced too early
Cow's milk – Stick with breast milk and formula as your child's primary beverage until 12 months
Popcorn, raisins, nuts, cut up hot dogs, raw veggies and whole grapes – Choking hazards!
Starting Baby on solid foods is a fun adventure for the whole family! Use this guide to help you and soon you'll learn what Baby loves, and you'll be writing your own suggestions for all your momma friends. Happy shopping and congratulations!