How to Take your Baby Camping For the First Time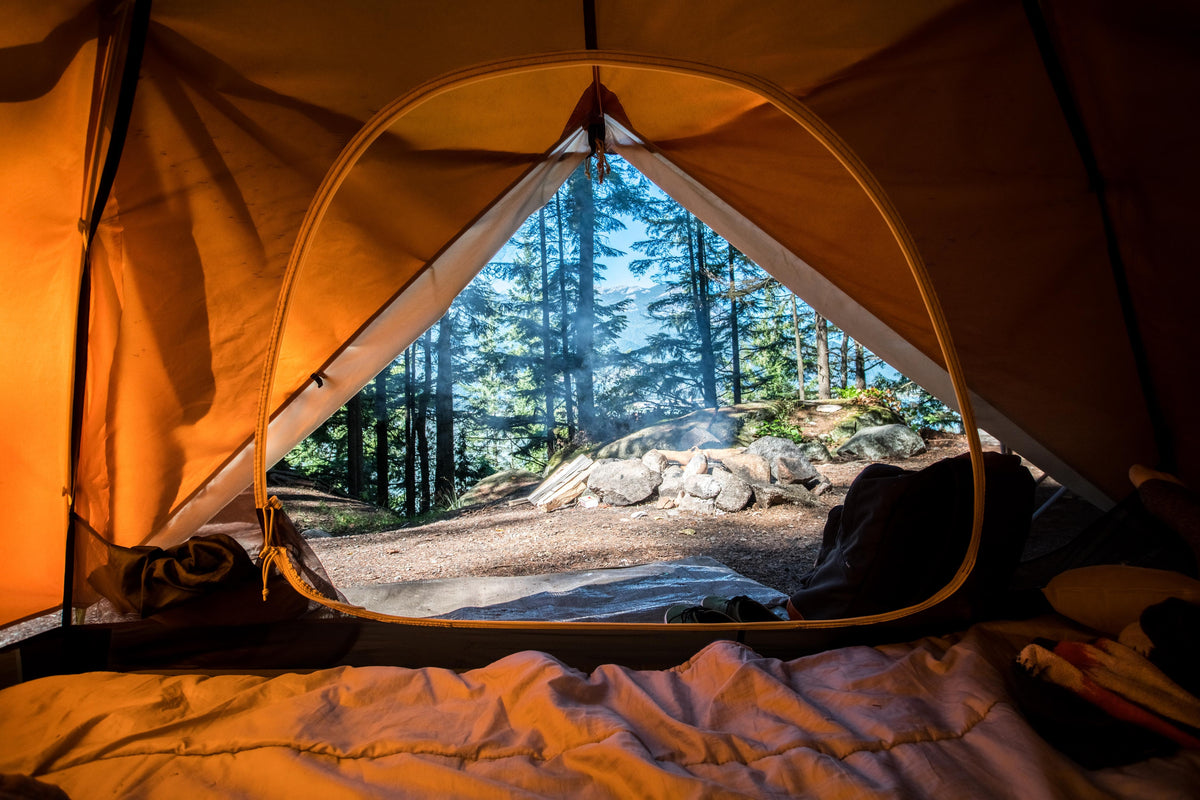 guest piece written by a Pura momma
When I told my mom we were going camping, she couldn't hold back her surprise and dismay... I guess she thought it might be too soon to take her precious grandson camping. The fact that our first child was two-months old wasn't going to stop us from getting our nature fix! We are Millennials, after all.  I reassured Grandma that we would send pictures and started packing!
Join me on our family camping adventure and use these tips to explore the great outdoors with your own little one!
Let the rhythm of nature guide you
Our family routines keep us going. The structures of life give our children the security and stability they need. You should be proud of the routine you have built for your family, and be ready to let it go on your camping adventure.
Bedtime will not be the same when there's a tent, campfire, and night sky involved. Trying to recreate your home routine on your camping trip will create stress. However, roughly maintaining the eat, activity, and sleep routines from home will help guide your daily planning. You know the schedule. If a hike runs longer than planned, you may have to take an extra break to feed. Camping is a great opportunity to slow down and really observe your baby. Soak him/her in, breath in nature... together.  
When camping, less really is more
You would be surprised by how little you actually need on a camping trip. Let me tell you, it is hard to say goodbye to all of the gear you have come to depend on when caring for your young one, even for a few days. Quickly, you will discover that freeing yourself from things means there are fewer choices, fewer decisions, and less mental burden. This leads to more relaxation! It might take a couple trips to get to that Goldilocks sweet-spot of not too much but not too little. 
Where to start? Stick to the essentials and you will have time to really enjoy your loved ones. 
Pack Layers
Prepare yourself and your children for being outdoors by packing clothing that can be layered. Sunny days, chilly nights, wind, rain, and insects are all part of the camping experience. Comfortable clothing and gear will help your family embrace whatever you encounter on your trip. Have fun! (Put off any worry about the big pile of stinky laundry for later!)
Feeding
Although our son was exclusively breastfeeding on our first camping trip, he was partially eating solids by our second trip. At home, I had his high chair, favorite bowl, spoon, etc. For camping, we found it was easiest to simply put baby Cedric in a front pack and spoon feed him. He also enjoyed some fruits in a hand-held mesh feeder. By our third trip, we needed a way to strap him in for proper meals so we took the travel high chair we had purchased for use on trips to see family and in restaurants. 
Final Pro Tips
When you unpack, add a couple notes in your phone listing what you didn't end up using and what you wish you would have taken. Refer back to these notes before packing for your next family wilderness get-away. Keep in mind anything that is age-specific. You'll be a pro in no time!