Providing Social Engagement for Children During Quarantine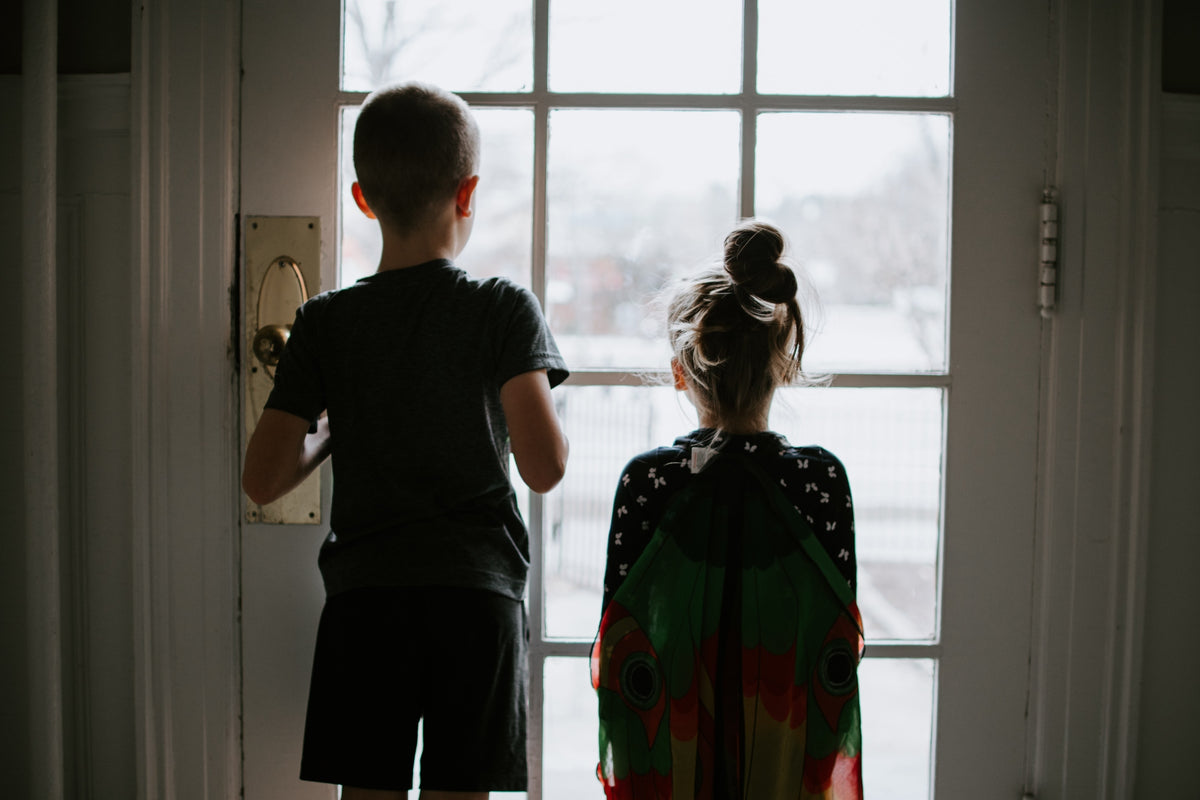 We are living in a very unique time where social distancing continues to challenge families of all sizes. Because of such challenging times, it is important to be mindful of how they are affecting our children both physically and mentally. Beyond getting sick, children run the risk of having their social, emotional, and mental well-being negatively impacted by the COVID-19 pandemic. According to the CDC, trauma faced at this developmental stage may have long-term effects across a child's lifespan. We gathered a few tips and information from trusted sources during this time, in order to help our children as we keep them socially engaged during the pandemic!
According to the Family Institute of Northwestern University (Family Institute), there are 4 TIPS that families can use to build a positive and strong foundation for their children during these unique times…
Tip #1: Define your Family Values
First, it is important to define the family rules around social distancing. This means having open and honest discussions about COVID-19 while including all members of the family. The goal of the Family Rules/Values is for children to be able to answer the question, 'Why do we have to social distance?'.
Having open communication about these family rules allows space for children to comprehend (the best they can) these trying and confusing times and to have the freedom to ask the questions they might have. To help, we suggest collaborating with your children in a fun and positive way by creating a visual crafty project that displays the new rules and topics of discussion and keeping it in a common living area.
We understand that talking about COVID-19 with your kids may be a challenge; below are a few links that can help:
Tip #2: Optimize Video Calling
Social Engagement via video conferencing has become the go-to form of communication for adults and children. The truth is that many children cannot nor want to sit in front of a screen and talk for multiple hours in a day. According to the Family Institute, below are some helpful modifications parents can use to help their child engage with peers in a way that feels more organic and natural for them:
Create a theme for the meeting: Plan with caregivers to have all children situated with similar toys for the video call. Themes could include Legos/building, arts and crafts, action figures/dolls, and show & tell. This practice allows your child to experience an opportunity for parallel play which may help them process video communication in a more natural way and then move between engagement and separation. 
Dance Parties: For older children, each child can take a turn playing a song for everyone to listen and dance. Younger children may benefit from a caregiver DJ. Not only does this activity allow for children to have a shared activity, it's also exercise and gets their creative juices flowing! 
TV-show or Movie party: Similar to creating play themes or dance parties, having a shared focus point can help direct attention and increase engagement through a shared interest without putting pressure on a child to entertain their friends.  
Tip #3: Find Alternatives to Video Calling
Just like adults, children can also experience anxiety from video calling. Aside from anxiety, video calling can also cause boredom, inattentive behavior, or disinterest. Video calling also may serve as a reminder to children of the changing times and can increase feelings of sadness or anger. Below are some unique alternatives to video calling that tap into the creative minds of children:
Write letters (find a pen pal or two)
Draw pictures for friends
Send a mini care package to a teacher, friend, or loved one
Film a short funny video for friends and family
Film your own skit/show and share with friends and family (Example: create a fun cooking show and share the recipes!)
Window decorating: Create window art with painter's tape and tissue paper for a fake stain glass look or decorate with signs and window crayons
Sidewalk chalk: Decorate your neighborhood sidewalk with pictures and encouraging messages for your neighbors
Tip # 4: "Slow to Warm Up" Kids
According to the Family Institute, 'slow to warm up' refers to children who need to take time observing before feeling comfortable jumping in and engaging with others. Even though your child may know their friends, video calling creates a novelty in communication that may increase the need to step back and watch. While some children may not enjoy being on camera, continuously saying no to invitations may lead to children missing out on future peer engagement. The key is to find a balance and allow your child autonomy with their free time without isolating themselves. Here are some tips provided by the Family Institute for helping your kids with video calls:
In group calls, allow your child to observe the interactions without pressure to join the conversations.
Allow periodic participation — moments of coming and going/distractions are understandable. Children can use the "mute" function to come and go without disrupting their peers.
Give your child a fidget, toy or markers they can use when they need a break from looking at the screen. Young children are not looking for when one friend in a group stops talking or looks away. The formality of business calls does not need to apply to play-time calls. Also, having something to play with in their hands provides a protective comfort that helps them not feel so vulnerable in front of the camera.
After the video call, ask your child open-ended questions about what they heard, who said the funniest joke, who wore the brightest shirt, etc.
Talk with your child about feelings that came up during the call and after. It is common for feelings of happiness or excitement to occur during the call, and loss or sadness afterwards. Reflect on these feelings and normalize them for your child. 
Resources used:
Horvitz, Ariel. "Maintaining Peer Engagement during Social Distancing for Young Children." Family Institute, 29 May 2020, www.family-institute.org/sharing-our-expertise/maintaining-peer-engagement-during-social-distancing-young-children.
"Young Children's Wellbeing During COVID-19: Parental Resources |CDC." Centers for Disease Control and Prevention, Centers for Disease Control and Prevention, 20 Aug. 2020, www.cdc.gov/coronavirus/2019-ncov/daily-life-coping/parental-resource-kit/early-childhood.html.