Sustainable Gift Guide: The Best Gifts of 2021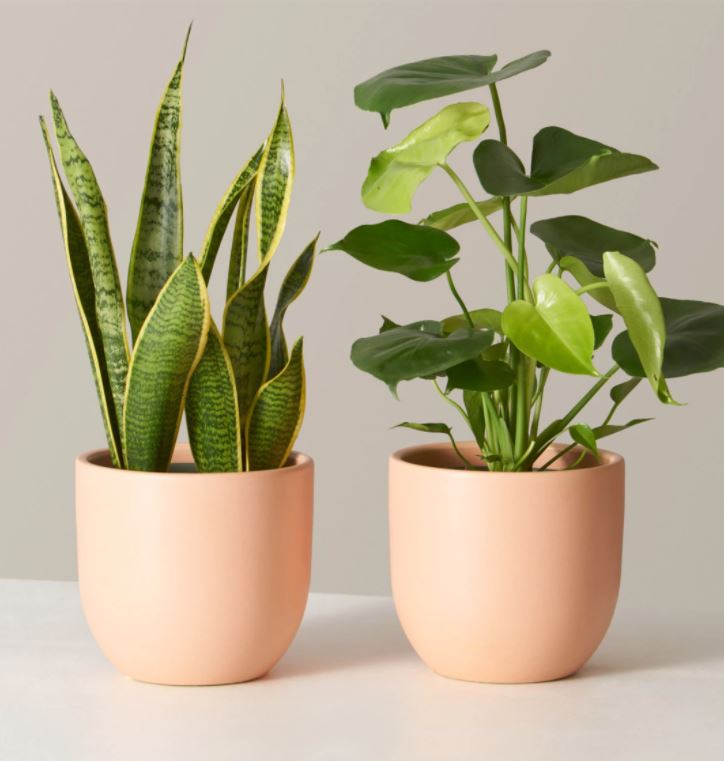 Having trouble finding the perfect gift for your spouse, bestie, or friend who loves the planet? Check out these one-of-a-kind gift ideas for the next birthday in your life!
The Best Gifts of 2021
Joshua Tree Desert Matte Eyeshadow Palette
Transport yourself to Joshua Tree with this 12-shade palette inspired by the desert landscape in Joshua Tree National Park! This product is vegan, cruelty-free, gluten-free, and comes in a recyclable packaging.
*available at Sephora!
All-In-One Cleaning Concentrate
For those friends who want cleaning to be easy and efficient. PUR Home created this all-in-one concentrate cleaner to give you all the cleaning products you need in, well, ONE. Dilute with water to clean dishes, surfaces, floors, laundry, windows, toys, and more!
*available at PUR HOME!
Plants for Beginners Monthly Subscription Service
Any of your friends on a plants "kick" these days? Send them a plant subscription! An easy-care surprise plant, hand-potted in a small earthenware planter, will arrive on their doorstep once a month! They will surely think of you every time their new plant friend arrives.
*available at The Sill!
Compressive High-Rise Leggings
If you checked out our Holiday Gift Guide, these babies may look familiar. That's because we will take very opportunity to highlight Girlfriend leggings! They are flattering, soft, and made from recycled plastic water bottles. Amazing! Also, their leggings come in over 20 colors. Pick your fav!
*available at Girlfriend Collective!
Reusable 3ply Cotton "Paper" Paperless Towels
We're all about reusable "paper" towels and these ones are our favorite. They are timeless, compact, and lightweight! A cute and "homey" gift for any friend who wants to save money in the long run while helping the planet.
*available on Etsy!
Merewif Token Necklace in Gold
Perfect for the girl who loves the ocean. This gold-plated brass necklace is cast from a shell found on the beach. Made with recycled brass and handcrafted in the United States! A one-of-a-kind gem.
*available at Amour Vert!
Sustainable Hemp Wireless Phone Charger
Keep all of your devices powered up with a QI-enabled charging stand or pad made from hemp and recycled plastic. Charges two devices at a time and works with AirPods, iPhones and Androids!
*available at Uncommon Goods!
Upcycled Record Coasters
For the friend who wants to kick back with the classics! These coasters are made exclusively from reclaimed records and are guaranteed to be a big hit with the music lovers in your life!
*available at Uncommon Goods!
All-in-One Cast Iron Grill
This nine-piece wonder wears a lot of chef hats, from smoker to stock pot and everything in between. For the grill master in your life!
*available at Uncommon Goods!
Protect the Animals Mugs
Potter and animal lover JoAnn Stratakos created this series of custom mugs just for the animal lover in your life – and to help give endangered animals a fighting chance. Handmade from stoneware by JoAnn, and for every mug sold, $5 is donated to the Global Wildlife Conservation.
*available at Uncommon Goods!
Filt French Market Bag
For the friend on the go, at the beach, and everywhere in between. Choose from up to 6 colors in this multi-purpose bag!
*available at Anthropologie!
EeBoo Round Positivity 500 Piece Puzzle
This darling and vibrant 500-piece puzzle is made by a woman-owned company and constructed from recycled greyboard and soy ink! The fun shape of this circular jigsaw makes for the perfect family activity to channel everyone's creativity and mindfulness.
*available at World Market!
Recycled Stemless Wine Glasses, Set of 4
This unique and timeless set of glasses features distinct oval shapes that help prevent spills and add the perfect unexpected touch to any table setting. Handcrafted in Mexico of recycled glass – the most adorable gift for entertainers!
*available at World Market!