Teething: Tips for Soothing Sore Gums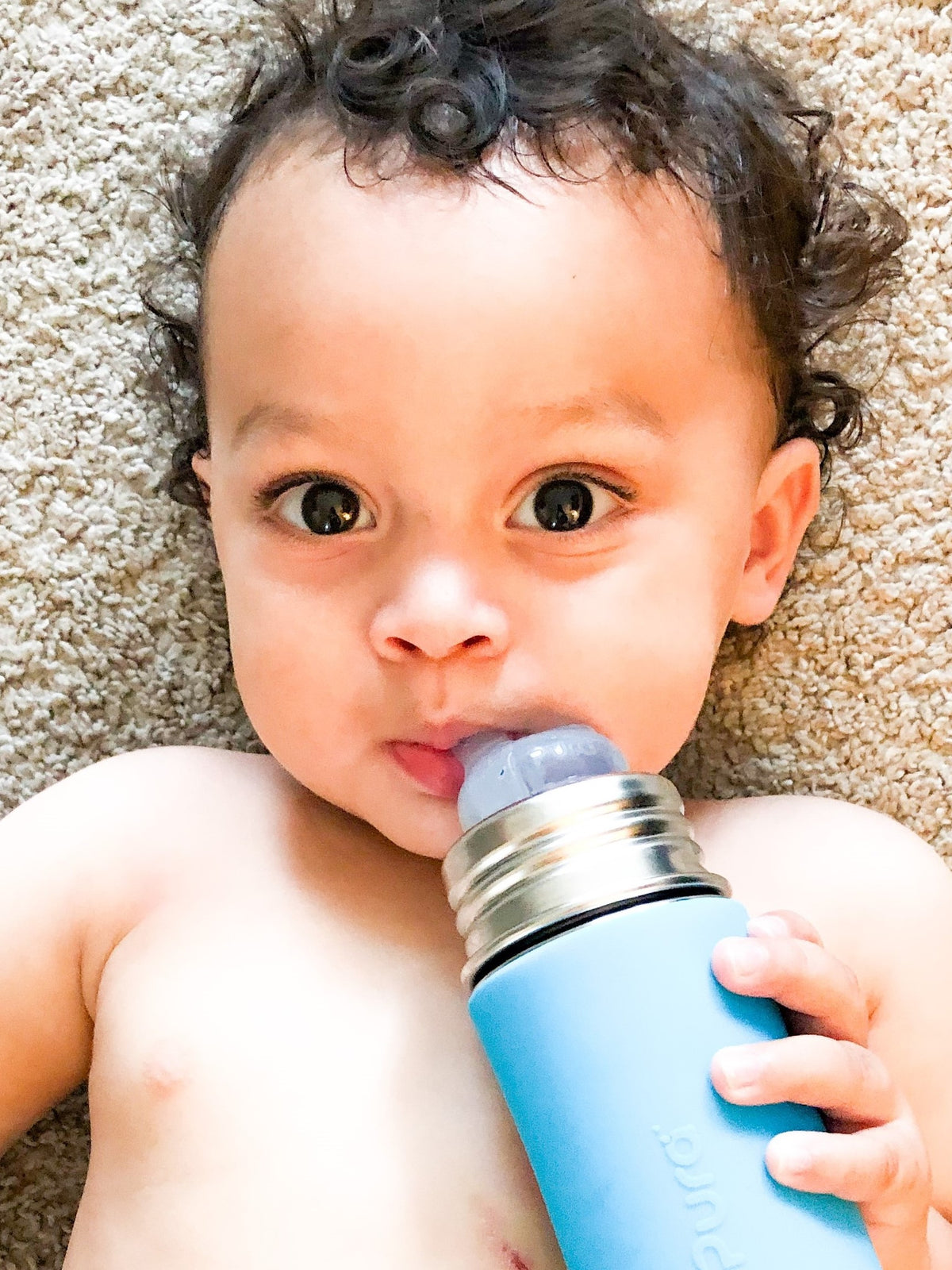 Teething is a very trying time for parents and their babies. The Pura family has put together a list of helpful "tried-and-true" tips that we believe will ease the pain for both baby and parents. Let us know if they helped you in the comments below! 😊
First, lightly rub your baby's gums. (Make sure your hands are clean!) The constant soothing movement serves as a soft massage for your child's discomfort.  
Try a chilled teething ring! Place a non-toxic and clean (not liquid or gel-filled) teething ring in the fridge and let it cool. Be sure it is not too cold or frozen! The coolness of the ring will reduce the inflammation. 
If your baby has started eating solid foods, then try offering a small snack or piece of fruit to gnaw on for distraction. Keep a close eye on them for safety.
Check out what others are doing to comfort their teething infants! More tips directly from Pura customers:
Use our very own Kiki

®

Silicone Travel Cover for teething! Try chilling the travel cover in the fridge for extra soothing.
Some of our customers rub a slice of peeled ginger over their baby's gums. The flavor may be too strong for some babies so it's possible to cause more fussing! Ginger is a natural anti-inflammatory but please proceed with caution.
When all else fails, many parents resort to offering a change of scenery. This can look like going outside for a walk or drive, giving their baby a bath, dimming the lights, and playing soft music. The distraction is likely to provide comfort and to help the child focus less on their gum pain and discomfort.