Top 10 Homework Tips for Parents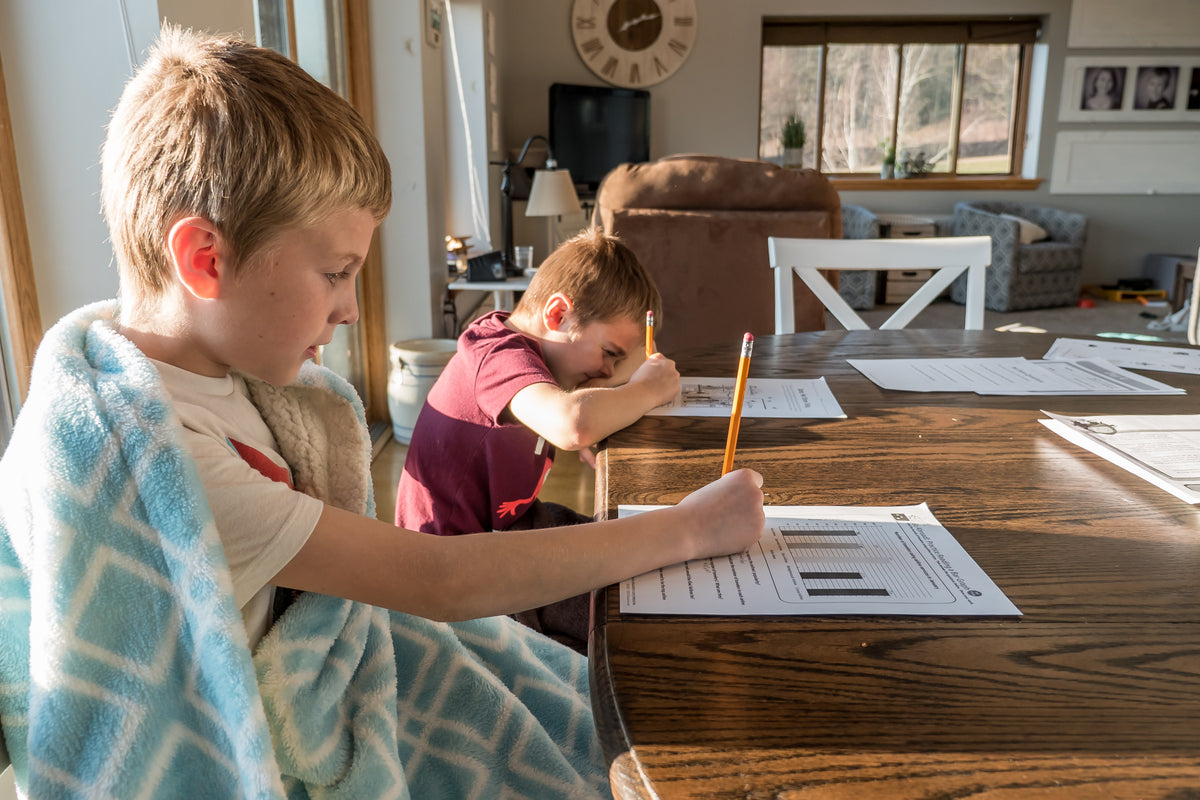 Studies show that kids are more successful in school when parents take an active interest in their homework. Helping your little ones with their assignments shows them just how important their education is and that there is purpose in what they do.  
Of course, this doesn't mean we as parents should do our kid's homework completely, or even spend endless hours hunched over an assignment on a nightly basis. Parents can be supportive and helpful in how they demonstrate study and organizational skills, review grammar on a finished assignment, explain a tricky problem, and even encourage their kids to take breaks. More often than not, parents end up learning a thing or two in the process!
Top 10 Homework Tips for Parents to Guide the Way for their Kids
1. Schedule a regular homework/study time. Every child is different. Some kids work best right after school as their minds are still in "school mode." Others like to play sports and get their minds off of school for a couple hours and then visit their assignments after dinner. Be intentional with your kids and set a daily study time; it might look different for each child! 
2. Set up a "homework station" in the house. Help your kids create a space in the house or in their rooms where they can do their homework. It should be well-lit and stocked with supplies.
3. Keep distractions to a minimum. The "homework station" only works without distractions! This means no TV, loud music, or phones.
4. Help your kids make a plan. On heavy homework and study nights, encourage your child to make a plan in advance on how they want to tackle the night. Help him/her break up the work into chunks, allowing breaks in between to prevent burn out. 
5. Be a monitor AND a motivator. Be thoughtful and consistent in asking your kids about their homework assignments, tests, and grades. Ask them how they are liking their class(es) and teachers. Give encouragement, check over their homework, and make yourself available for questions, concerns, and to test them on their skills. 
6. Set a good example. Monkey see, monkey do, right? Think about it - do your kids see you reading a book on occasion? Or balancing your budget? Watch how your kids respond to how you deal with life's many ins and outs and be aware that oftentimes, kids follow their parents' example more often than their advice. 
7. Make sure your kids do their own work. It's tempting to want to take over and finish an assignment for your child so that you can both move on from it, but kids won't learn unless they're doing it for themselves. Even if that means making a mistake or failing along the way. Parents are there to help guide and make suggestions, but it is the kid's job to do the learning and understanding.
8. Get to know your kids' teachers! Be the parent who goes to "Open House" and asks the teacher questions. Attend school events and conferences. Teachers love when parents stay engaged by asking about homework and study policies and how to be a supportive parent in your child's learning. Also, volunteer in the classroom a couple times a month! :)
9. Praise your child's work and effort. Positive affirmation is never a bad thing! Post the Aced math test on the fridge and take pictures of your child's art and history projects to look back on in ten years. This reiterates to your child that what they do really does matter and their hard work is important to you. 
10. Seek outside help if there are continuing problems with homework. Collaborate with your child's teacher on making a game plan to set up after-school tutoring or help for your child. Some kids struggle with homework because they just need some extra one-on-one teaching, they may need glasses or to sit in a different spot in the classroom, or perhaps there is a need for a further evaluation to look into a potential learning problem. Be proactive when you see habitual signs that your child is struggling.